Get more from your current account
With our HSBC Advance Account, you get everything you need for everyday banking and much more. Like money-saving offers. Access to the best savings rate we offer. And no monthly account fee.
To apply, you'll need to be 18+, live in the UK or EU and qualify for an optional arranged overdraft of at least £1,000.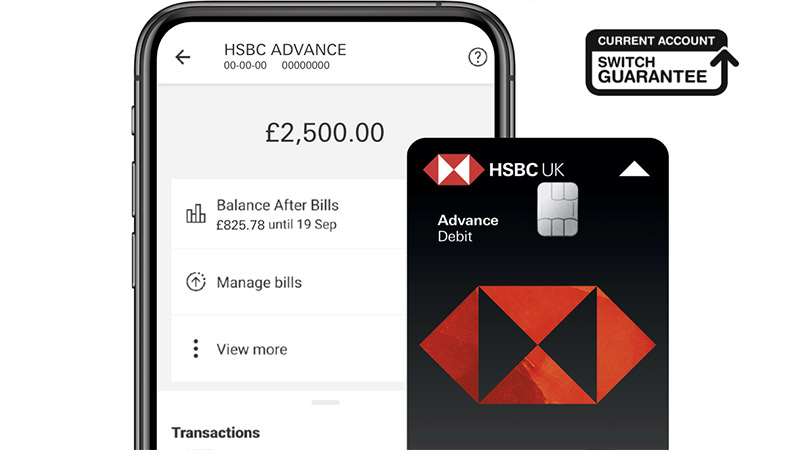 Here's what you get with your Advance Account

Freedom to bank the way you want
Bank online, by phone, in-branch or with our app. Whichever you prefer, we've got you covered.2

Contactless payments
Pay on the go with Apple Pay, Samsung Pay, Google Pay or your contactless Visa debit card. Limits may apply.3

An optional arranged overdraft
You'll get a minimum arranged overdraft offer of £1,000 when you open your account. Learn more.

Get an app you can bank on
If you always carry your phone, you can always carry your bank. Secure, convenient and in your pocket.

Check your balance in a flash and send money quickly and easily

Pay in cheques just by scanning them with your phone

See all your HSBC products in one place, including mortgages and loans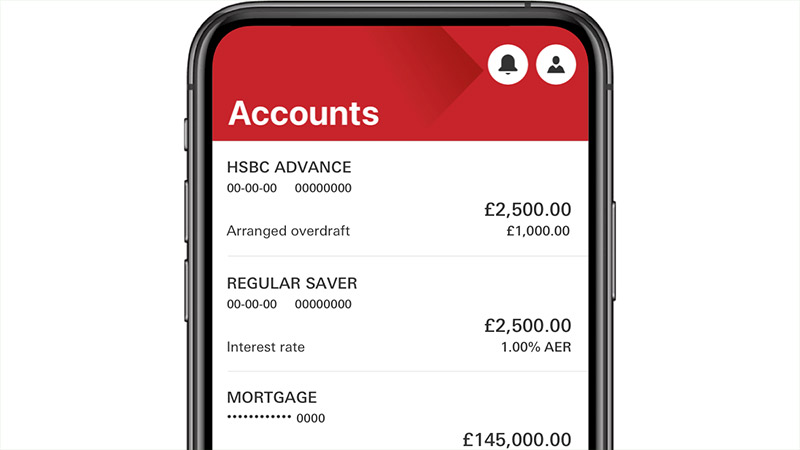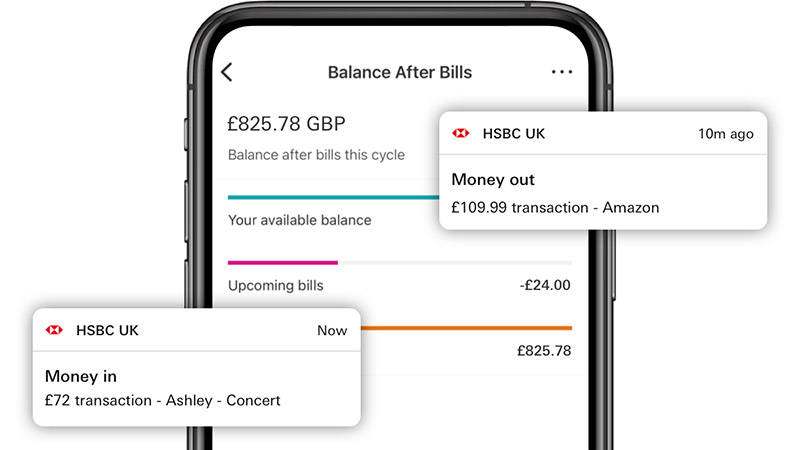 Stay informed and in control
Our smart money tools help you keep an eye on your spending and stay on top of your finances.

Get instant notifications when money goes in or out of your account4

Budget more easily by seeing how much money you'll have left after your bills

Freeze your card temporarily in our app if you can't find it
Enjoy a little more from your money
You've worked hard for your money. When you have an Advance Account, we'll help you make it go further.

Start building your savings with our Regular Saver Account, exclusively available to HSBC current account customers

Enjoy money off at the likes of Costa Coffee, ASOS and Not On The High Street with our home&Away offers programme

Withdraw up to £500 per day from cash machines

Emergency cash transfers up to USD10,000 to any HSBC branch worldwide (funds must be available for the amount being transferred)

Free international account opening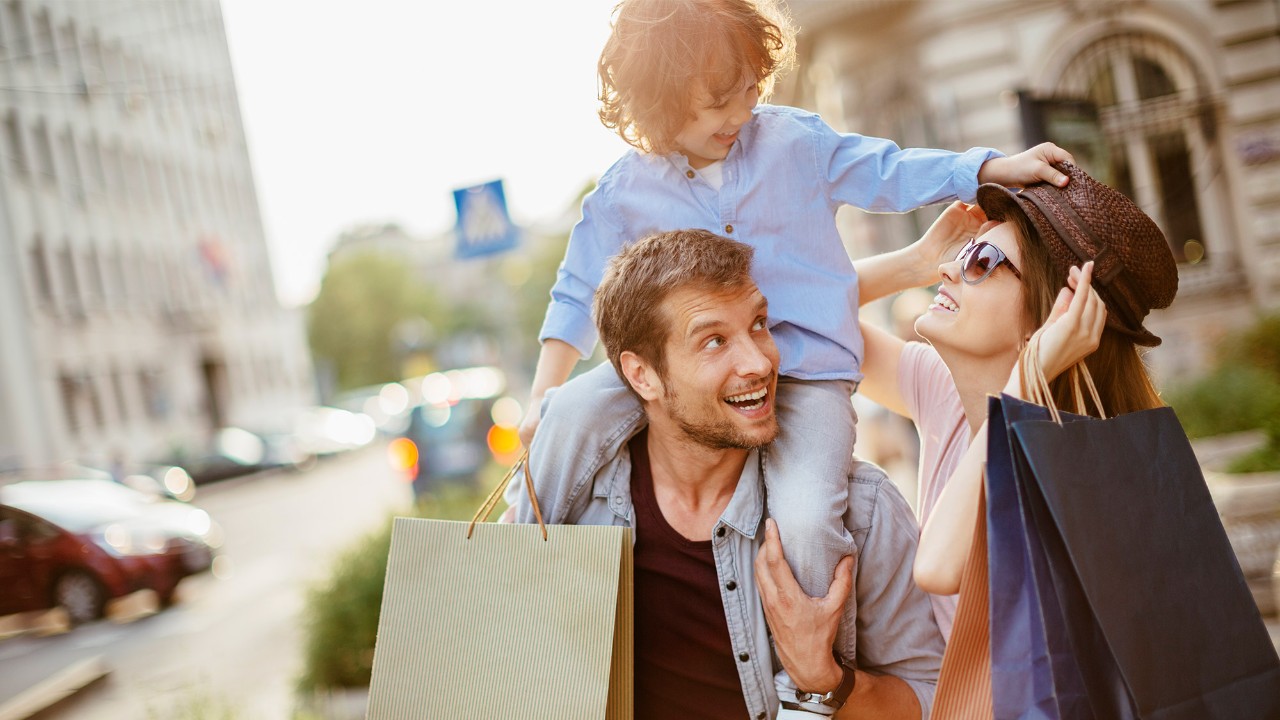 Things to know before you apply
Ready to apply? Before you do, there are a couple of things you should check you're happy with.
About your optional arranged overdraft
When you open this account, you'll have the option to take out an arranged overdraft.
An arranged overdraft allows you to borrow money (up to an agreed limit) if there's no money left in your account. This can be useful if you're hit with an unexpected bill, for example.
If a payment would take you past your arranged limit (or if you don't have one), we may let you borrow using an unarranged overdraft. There's a chance that payments you try to make using an unarranged overdraft may be declined. However, we'll always try to allow essential payments if we can.
You can apply for an arranged overdraft when you open your account, or at any time later. You can ask to increase, remove or reduce your limit at any time in online or mobile banking, by phone or in-branch. Your new limit can't be less than what you owe.
We report account activity, including overdraft usage, to credit reference agencies. An unarranged overdraft lasting more than 30 days could have a negative impact on your credit rating.
This account comes with a £25 interest-free buffer. If you go overdrawn by more than that, you'll need to pay interest on the amount you borrow at the rate shown.
Overdrafts are designed for short-term borrowing only, and are subject to status.

Overdraft text alerts
If we've got your mobile number, we'll send you an SMS text alert if you've gone overdrawn or we know you're about to. These alerts are designed to help you manage your overdraft usage and avoid being charged interest.
You can opt out of overdraft text alerts by calling us or asking us in-branch – but remember you'll be opting out for all your current accounts with us. If you opt out or we don't have an up-to-date number for you, you could end up paying interest you might otherwise have avoided.
What are the overdraft charges for this account?
Representative example: 0% EAR (variable)5 on the first £25, 39.9% EAR (variable) on anything above that, giving a representative annual percentage rate (APR) of 38.9% APR (variable)6. Based on an arranged overdraft of £1,200.
How does our overdraft compare? The representative APR shows the cost of borrowing over a year, so you can use it to compare the cost of our overdraft against other overdrafts and ways of borrowing.
The monthly cap on unarranged overdraft charges for the HSBC Advance Account is £20. Further details can be found online at our Overdrafts page.
To find out more, visit our Overdrafts page, where you can find out if you're eligible for an arranged overdraft and use our overdraft cost calculator.
You can apply for an HSBC Advance Account if you:
are 18 or older and live in the UK or EU
are happy for us to do a credit check against your name (if you live in the UK)

qualify for an optional arranged overdraft of at least £1,000
can provide ID and proof of address if needed
have read the important account documents below
Important account documents
Apply for your HSBC Advance Account now
Apply online
Apply for your account online in minutes. We're busier than usual at the moment, so it may take longer to process your application. No need to contact us – we'll be in touch soon.

Apply in branch
It's usually quickest to apply online, but if you're having trouble with your application, we're here to help - just head to our contact us page.

You might also be interested in
Switching to us is easy
We make switching banks simple. Make the move from your old bank to HSBC in just a few easy steps.

HSBC Bank Account
A straightforward current account, with everything you need to stay on top of your money.

HSBC Premier Account
Our premium current account, with complimentary annual travel insurance and no monthly account fee. Financial and other eligibility criteria apply.

The small print
1. Our mobile banking app is currently available on iPhones and iPads running on iOS 12 or higher and Android devices with an operating system of 5.0 or higher.
2. Apple Pay is a trademark of Apple Inc., registered in the U.S. and other countries. Google Pay is a trademark of Google LLC. Samsung Pay is a registered trademark of Samsung Electronics Co., Ltd.
3. You'll need to opt in to receive instant notifications. You can do this in our app. This feature is currently being rolled out and may not be available on all devices.
4. EAR stands for effective annual rate. This is how all UK banks must show interest rates on their overdrafts, to make it easier for you to compare one bank's overdraft with another. Please note that it doesn't include any fees you might be charged in addition to interest.
5. APR stands for annual percentage rate. This is the rate at which someone who is borrowing money is charged, calculated over a period of 12 months. It takes into account not just the interest, but also any other charges you may have to pay, as well as any interest-free amount.