Saving tips for your wedding
How to ease the pressure of funding your big day
How much would you pay to finance your dream day? According to Mintel, the average cost of a UK wedding is now around £20,000 - a bill that many couples pay themselves. The pressure of funding a wedding and a honeymoon can lead to stress and anxiety for many couples but with some careful planning, you can stop the costs spiraling out of control.

Even if you have a good idea of what you want for your big day, some costs may come as a surprise and there are likely to be unexpected items creeping onto your expenditure list.
Setting a budget
Take into consideration other financial goals you may be working towards, such as buying a house, moving to a bigger property or saving to have children.

First, prioritise your spending; to help keep track of this, you might want to consider using a wedding-budget planner.
Some costs may come as a surprise and there are likely to be unexpected items creeping onto your expenditure list. Your reception, venue, honeymoon and wedding dresses are likely to be one of your biggest expenses - it takes up about a 1/2 of the average wedding budget - but there are plenty of ways to reduce the cost.
Instant-access cash ISA
Think about whether you are being as effective as you can be in the way you are saving your money. If you've been planning your wedding for a while and you're saving a large amount over a long period of time, you might want to consider a fixed-term savings account to get the best rates of interest. Or if you started saving at the beginning of your engagement, you may find it more convenient to put your money in an instant-access cash ISA. That way, you can save up to £5,340 a year, tax free, and can withdraw money, without giving notice, as soon as you need to start paying for things. HSBC offers a range of savings accounts.
The value of tax benefits will depend on your individual circumstances, and tax-free limits and tax may change in the future.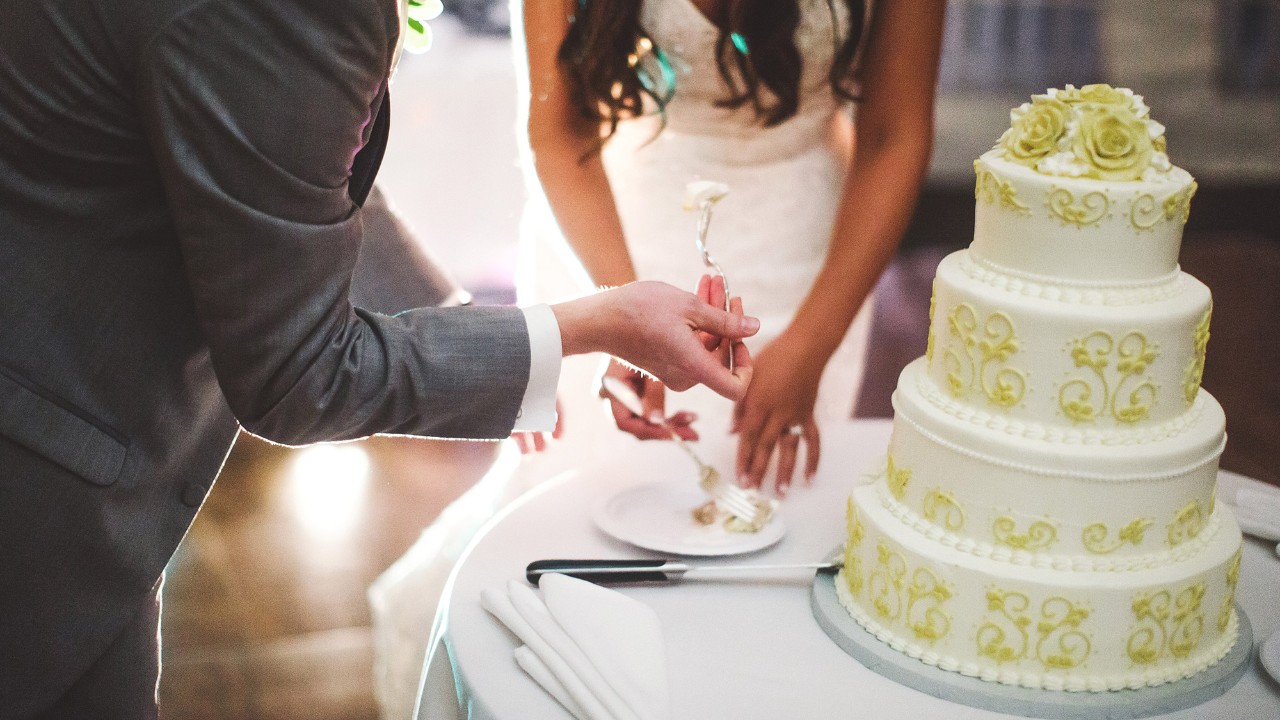 Borrowing money
If you need to borrow money to pay for the big day, you should first think seriously about how much you need. Ask yourself: can you afford the repayments? How long do you want to spend repaying them? Are you borrowing in the most cost-effective way?

The HSBC Credit Card
Credit cards can be used to borrow money and repay the balance over time, but you may have to pay interest. The HSBC credit card offers a discount on holidays booked through the HSBC travel service, representative 18.9% APR variable, which could help with your honeymoon.
Personal loan
If you need to borrow a larger amount, you may want to consider taking out an HSBC personal loan.
Arranging an overdraft
You may also want to think about arranging an overdraft. This can act as a 'buffer' in case you go over budget and can provide you with peace of mind when lots of payments are going out of your account. Overdrafts are not normally free, and it is likely that you will be charged in interest or arrangement fees.

Paying for the big day
The constant flow of cash in and out of your accounts can be difficult to keep on top of. You can use your budget planner to record all the details of the payments you make. Keep all your paperwork, quotations and receipts, and make a note of when deposits have been paid and when balances are due, as it's easy to lose track and go overdrawn.

It may be a good idea to tell your bank that some large payments will be going out of your account in case the activity is suspected as being fraudulent. And if you're going away on honeymoon, remember to also let your bank know, to ensure that you can use your cards while abroad. Check if you'll incur any charges, to make sure you're using the right card.
Take a look at our range of credit cards and select one that suits you best: