HSBC Advance Bank Account
Access extra benefits and rewards

To be eligible, you'll need to pay £1,750 or more each month or at least £10,500 every 6 months into your account.
HSBC Premier Bank Account
The premium account without a monthly premium

Enjoy worldwide travel insurance

Get the support from a Relationship Manager
To be eligible, you'll need to earn £75,000 a year and hold a qualifying HSBC product or save or invest £50,000 with HSBC.
An account for students
HSBC Student Bank Account
Apply for a student credit card with a credit limit of £500

6
To be eligible, we'll need to see proof you've been accepted onto an undergraduate course via UCAS.
Get support while you study as an undergraduate or a higher level or degree apprentice. Along with the essentials, this account is jam-packed with plenty of perks.
A flexible account for post-university life
HSBC Graduate Bank Account
Get an arranged overdraft of £1,500 interest free in your first year after graduation

Apply for an arranged overdraft of £1,000 interest free in your second year after graduation
Representative Example (assumed arranged overdraft of £1,200): Year 1: 0% on the first £1,500, 39.9% EAR variable on anything above that, giving a representative rate of 0% APR variable. Year 2: 0% on the first £1,000, 39.9% EAR variable on anything above that, giving a representative rate of 5.8% APR variable.

Enjoy 2.75% AER/gross when you open a Regular Saver account

7
To be eligible, you'll need to provide proof that you're a recent graduate.
Keep your finances flexible in the first 2 years after graduating from university. With an arranged overdraft, you won't have to worry about running out of cash before pay day.
From 9th November 2020, we're changing our Graduate Bank Account overdraft limits to offer extended financial support following graduation.
A child's bank and savings account package
HSBC MyMoney Children's Bank Accounts
Open a MySavings account with a £10 minimum deposit from the age of 7

Get a MyAccount current account and a contactless debit card from the age of 11
To be eligible, your child needs to be aged between 7 and 17 years old.
MyMoney makes it easy for children aged 7 to 17 to manage their savings and spending money. Plus, you get a free money box with a MySavings account and access to online, phone and mobile banking with MyAccount.

Enjoy a bundle of banking services
HSBC Bank Account Pay Monthly
Apply for an arranged overdraft service

8

and pay no overdraft fee

Representative example: 0% EAR variable on the first £25, 39.9% EAR variable on anything above that, giving a representative rate of 38.9% APR variable (assumed arranged overdraft £1,200)

Get a £50 buffer to help cover short-term emergency borrowing

Enjoy a contactless VISA debit card
To be eligible, you'll need to be 18 years or over and have a residential address within the EU.
Stay in control so you don't spend beyond your means. Just so you know where you stand – we won't agree to any payment requests that take you over your arranged limit or your £50 buffer with this account.
Simple banking with no credit access
HSBC Basic Bank Account
Withdraw up to £300 a day

Bank online, by phone or mobile 24 hours a day

Pay no monthly fee
To be eligible, you mustn't already hold a UK bank or payment account.
Qualifying for a bank account isn't easy if you're bankrupt, have financial difficulties or hold a poor credit rating. Our Basic Bank Account keeps banking simple as you won't have access to a cheque book or an overdraft.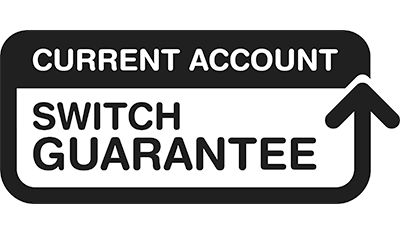 Check if you're eligible
Find out if you're likely to get an arranged overdraft with a current account, without affecting your credit score.
Using this tool won't affect your current arranged overdraft if you already have one with us.