Branch formats
We now have three different formats for our branches. Please take a look at our branch banking page for details on how these differ.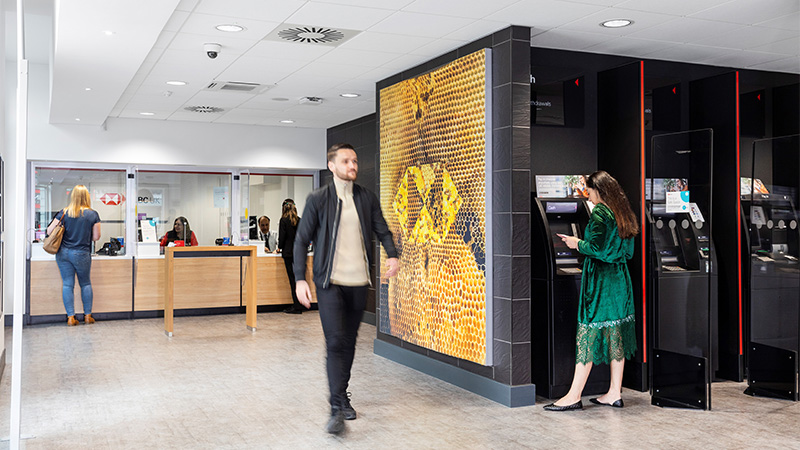 Support for all your simple or complex banking needs, with access to a counter service, branch colleagues and specialists on site.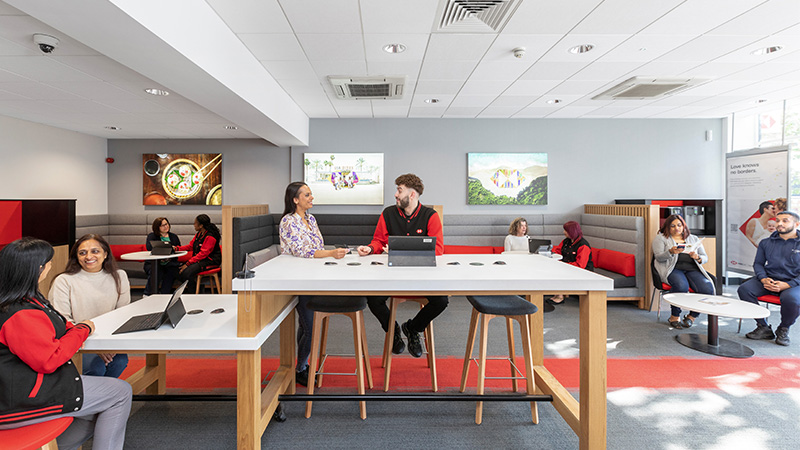 Counterless service, with our branch colleagues on hand to find the most appropriate banking method via our self-service and digital channels.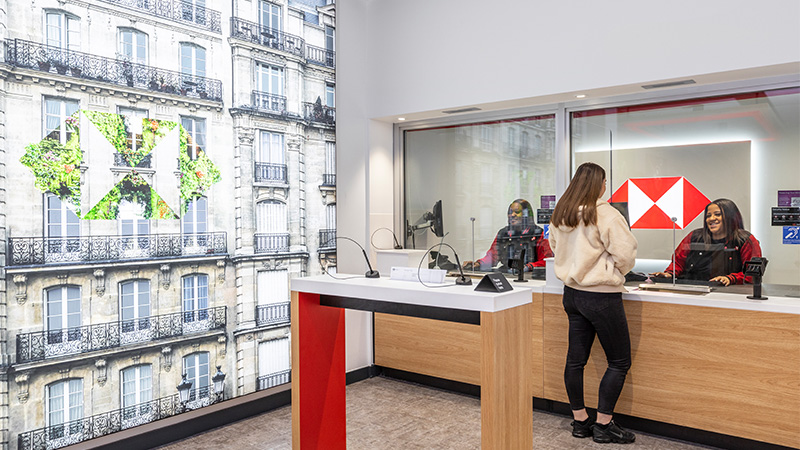 Offers easy access to cash, with quick, simple transactions through a counter service. Branch colleagues available by appointment to support with banking needs.
The use of the above map function and information provided by Google is subject to its "Terms of Use". HSBC makes no representation and accepts no responsibility as to its accuracy or completeness.
The links to "Google Maps" and "Terms of Use" contained within the above map will exit HSBC's website when clicked. HSBC assumes no liability or control for your use of this link.
Book an appointment online
Use our online booking system to book an appointment in your nearest branch.
You can also use the Post Office® for your everyday banking
If you have a current account, you can use your debit card to check your balance, withdraw or deposit cash at any of the 11,500 Post Office locations across the UK. Use the Post Office branch finder to find your nearest one and check opening times.

How do I find my nearest 'free to use' cash machine?
We know how important it is to be able to withdraw cash without being charged.
To find the nearest place you can withdraw money for free, use the Cash Locator Tool.
It's easy to use, just enter the town or postcode to search for nearby cash machines. It will tell you if it is free to use (a green circle with ATM in) or if there's a charge (a purple circle with ATM in) as well as whether audio assistance and wheelchair access are available.

Accessibility in our branches
Our accessible branches have the following:
a hearing loop

an accessible ATM either inside or outside
access to the branch via a ramp, lift or portable ramp
an internal accessible lift or ramp
varied counter heights
quiet hour
sign language
see-through face coverings
Specific accessibility features will vary depending on the branch layout.
A non-accessible branch has no wheelchair access and more than one of the accessible features is also missing.

Some of our branches are partially accessible. This means they're missing one or more of the features mentioned above, generally because of building regulation restrictions. Those branches will look to offer alternative support where possible or direct you to the nearest branch which is more suitable for you. We also continue to recommend taking a look at our online and mobile banking services.

Branch quiet hour
We understand the importance of making our branches inclusive and accessible for everybody.
From 25 October 2021 we'll be running a daily quiet hour, between 14:00 and 15:00, in all of our UK branches. This is to support customers and families with conditions such as autism, dementia and ADHD.
During quiet hour, there will be:
a designated quiet space, if you need it
a reduction of noise - HSBC UK radio will be switched off
increased awareness and support from staff

You might be interested in