Take your HSBC cards with you
Heading somewhere nice this year? You can use your HSBC debit and credit cards easily outside the UK, the same way you would at home.
At a glance
Enjoy flexibility and convenience

You can use your debit or credit card at shops, restaurants and cash machines while you're away. Fees may apply when using your card outside the UK.

Keep track of your holiday spending

Switch on notifications in mobile banking so you know when money goes in or out of your account.

Relax knowing you can freeze your card

| | |
| --- | --- |
| You can freeze it in mobile banking or online banking – and unfreeze it if it turns up again. | |
Going abroad?
You don't need to notify us. Just make sure your contact details are up to date, so we can get in touch if there's an issue.
Top tip – it pays to go local
If you're using your card outside the UK in shops, bars or restaurants and are given the choice of paying in pounds or local currency, you could consider choosing local currency.
If you choose to pay in local currency, you'll avoid dynamic currency conversion fees and in most cases will get a better exchange rate.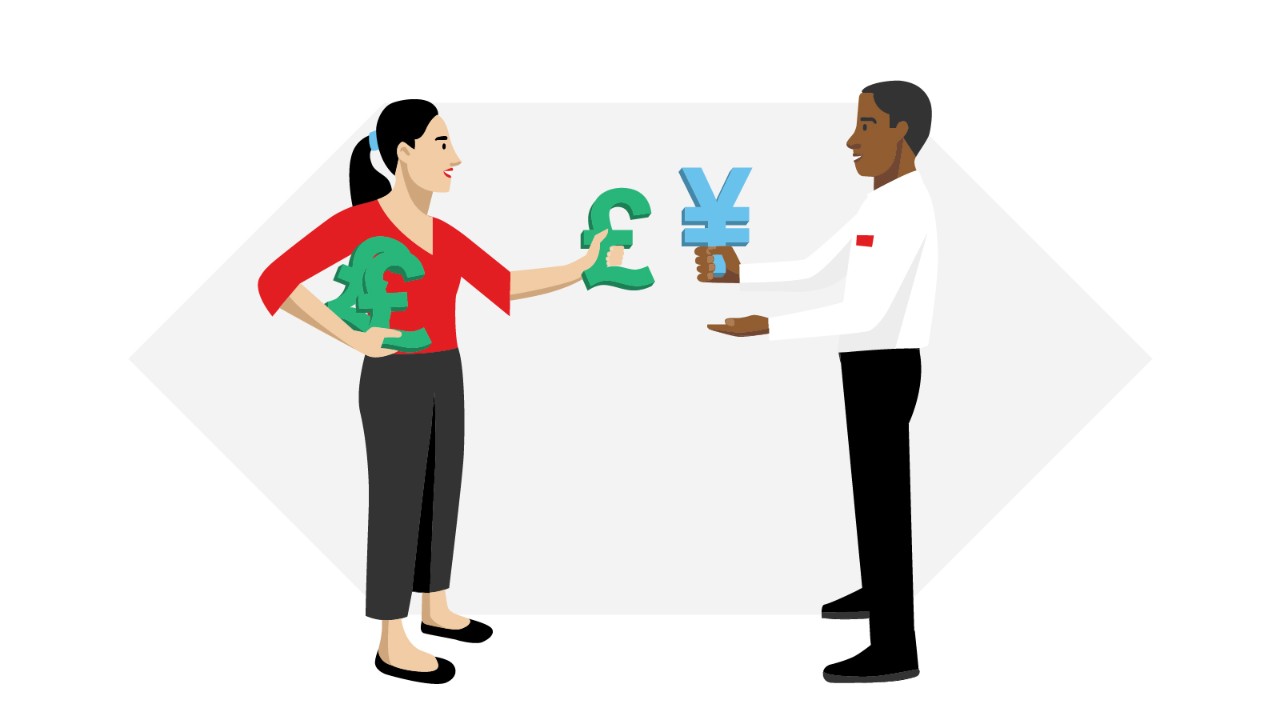 Frequently asked questions
How do I choose which cards to take with me?
What are the debit card fees outside the UK?
What are the credit card fees abroad?
How much will I be charged paying in local currency in the European Economic Area (EEA)?
You might also be interested in