Helping teens and young people take control of their money
Looking for your first bank account? With HSBC MyMoney, you'll get a fantastic current account for easy day-to-day banking, plus a savings account to help you put something away for the future.
To apply, you'll need to be 11 to 17 years old and live in the UK or EU.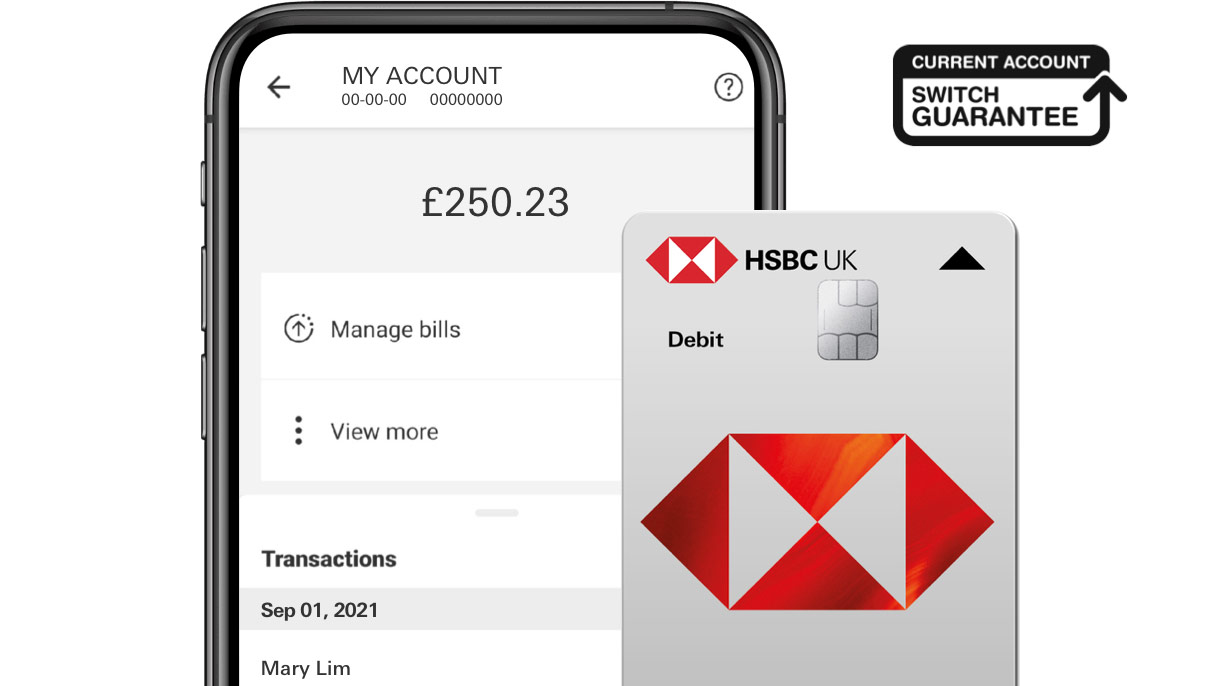 Here's what you get with your account

When you open your MyAccount, you'll get a MySavings account at an interest rate of 5.00% AER / 4.89% gross (on balances up to £3,000).

A contactless Visa debit card
Make purchases and withdraw cash with your very own contactless debit card, made using recycled plastic.

Online and mobile banking
Check your balance wherever you are, whenever you want, on your computer or our app.1

Manage your money on our app
With our Mobile Banking app, you can manage your account easily with your phone. Check your balance. Get notifications when money goes in or out of your account.2 Freeze your card if you can't find it. And much more.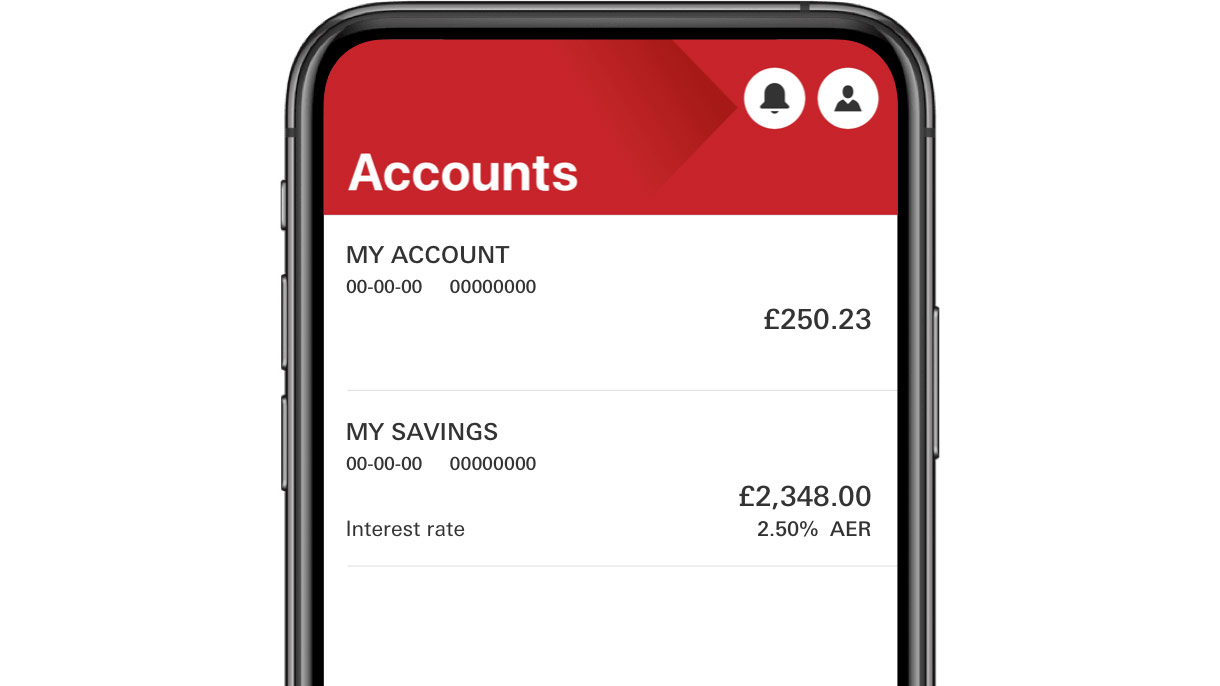 Make payments with your phone
Whatever you're buying, you can pay quickly and securely with Apple Pay, Google Pay or Samsung Pay. You can also pay in a flash using your contactless Visa debit card. Payment limits may apply.3

Get help whenever you need it
If you ever need support, we're always on hand. You can chat to us in the app, by phone, by Live Chat on our website, or by popping into one of our branches nationwide.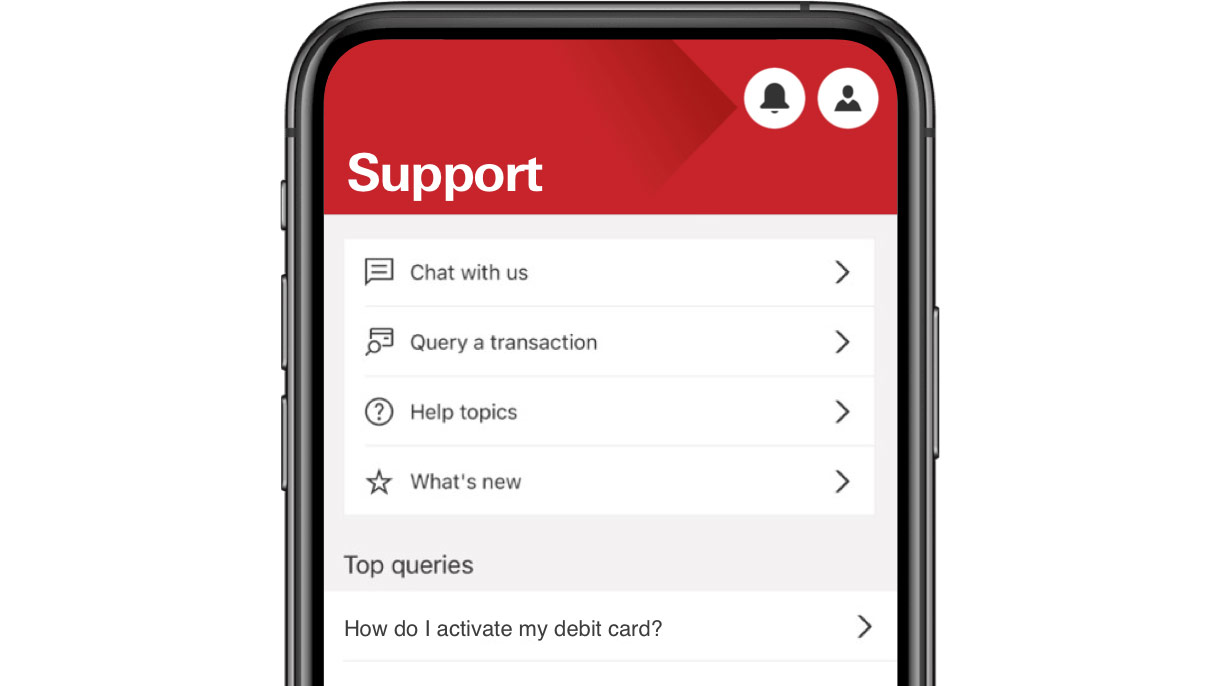 What your parents might want to know
Can my child spend more than is in their account?
No. There's no need to worry about your son or daughter racking up big bills, as they can only spend the money they have in their account.
There may be very rare occasions where we have no option but to allow a payment to leave their account despite a lack of funds. But rest assured that if this ever happens, your child won't have to pay any interest or charges because of it.
Does my child have to have a debit card?
The account comes with a contactless Visa debit card as standard. However, if you don't want your child to have one (or if they don't want one), please let us know and we can stop one from being sent out.
Is there a limit on cash withdrawals?
Yes. Your child can withdraw up to £100 a day, but only if they have enough money in their account. They can't withdraw more money than they have.
What you'll need to apply
If your parent or guardian is an HSBC customer (not including business accounts)
You will need:

to be 11 to 17 years old

proof of your identity (either your passport or full UK birth certificate)
to have read the important account documents below
If your parent or guardian isn't a customer
Important account documents
Apply for your MyMoney Account now
If your parent or guardian is an HSBC customer (not including business accounts)
If your parent or guardian is registered for online banking, they can apply on your behalf online. They will need to have your passport to hand.
If your parent or guardian isn't a customer
To apply for an account, please make an appointment at one of our branches. If you're under 16, you'll need your parent or guardian with you to sign the application form.
Remember to bring the documents mentioned under What you'll need to apply.
You might also be interested in
Children's savings account
An easy way to save for 7 to 17 year olds. Start saving from just £10, whether it's your pocket money or wages from your job.

Additional information
1. Find out more about the operating systems our app works on.
2. You'll need to opt in to receive instant notifications. You can do this in our app. This feature is currently being rolled out and may not yet be available on all devices.
3. Apple Pay is a trademark of Apple Inc., registered in the U.S. and other countries. Google Pay is a trademark of Google LLC. Samsung Pay is a registered trademark of Samsung Electronics Co., Ltd.