Stay on top of your finances
The smart money tools in our app help you keep an eye on your spending and stay on top of your finances. Not only can they help you keep within your budget, they may also help you grow your money and achieve your financial goals.
What's the plan when it comes to your finances?
Our 'Plan' tab in the HSBC UK Mobile Bankng app has a range of useful tools to help you manage your money. These include Spending insights, Monthly budgets and the Financial fitness tool, with more to follow. To start using it, just tap 'Plan' and choose the option you're interested in.
To use this new feature, make sure you're using the latest version of the app. You'll also need an operating system that supports our app.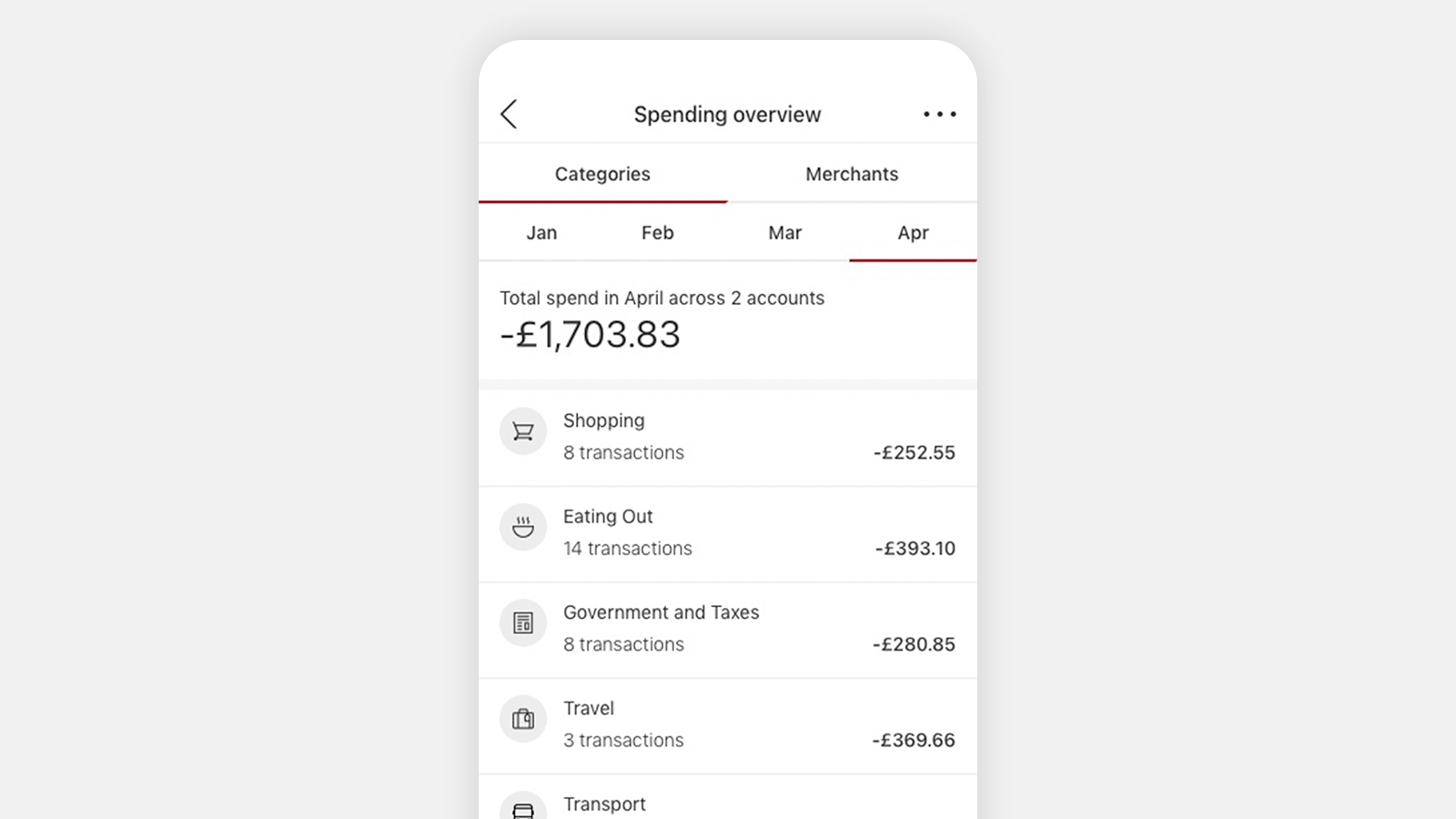 Spending insights
You can now see your monthly spending broken down into different categories, giving you a better insight into your spending. You'll also see personalised monthly insights such as your 'top category' and 'top spend' and be able to compare your spending month on month.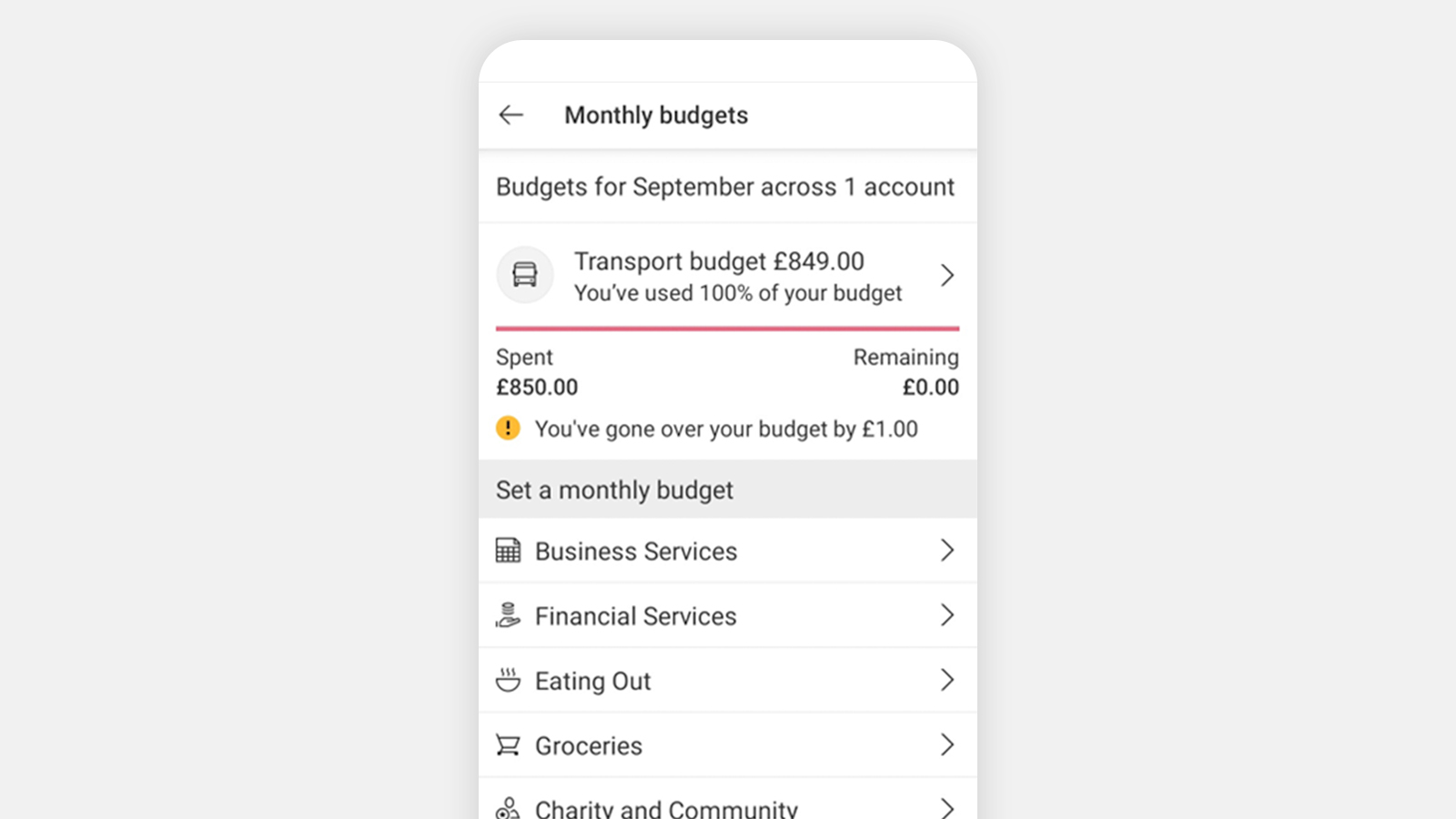 Monthly budgets
Create and track a budget for a spending category for that month to help you take control of your spending. Once a budget is set up, a helpful visual offers easy tracking of your spending against your set budget. This helps you to understand how you're spending your money. You'll also be able to see a percentage of your spend vs your set budget.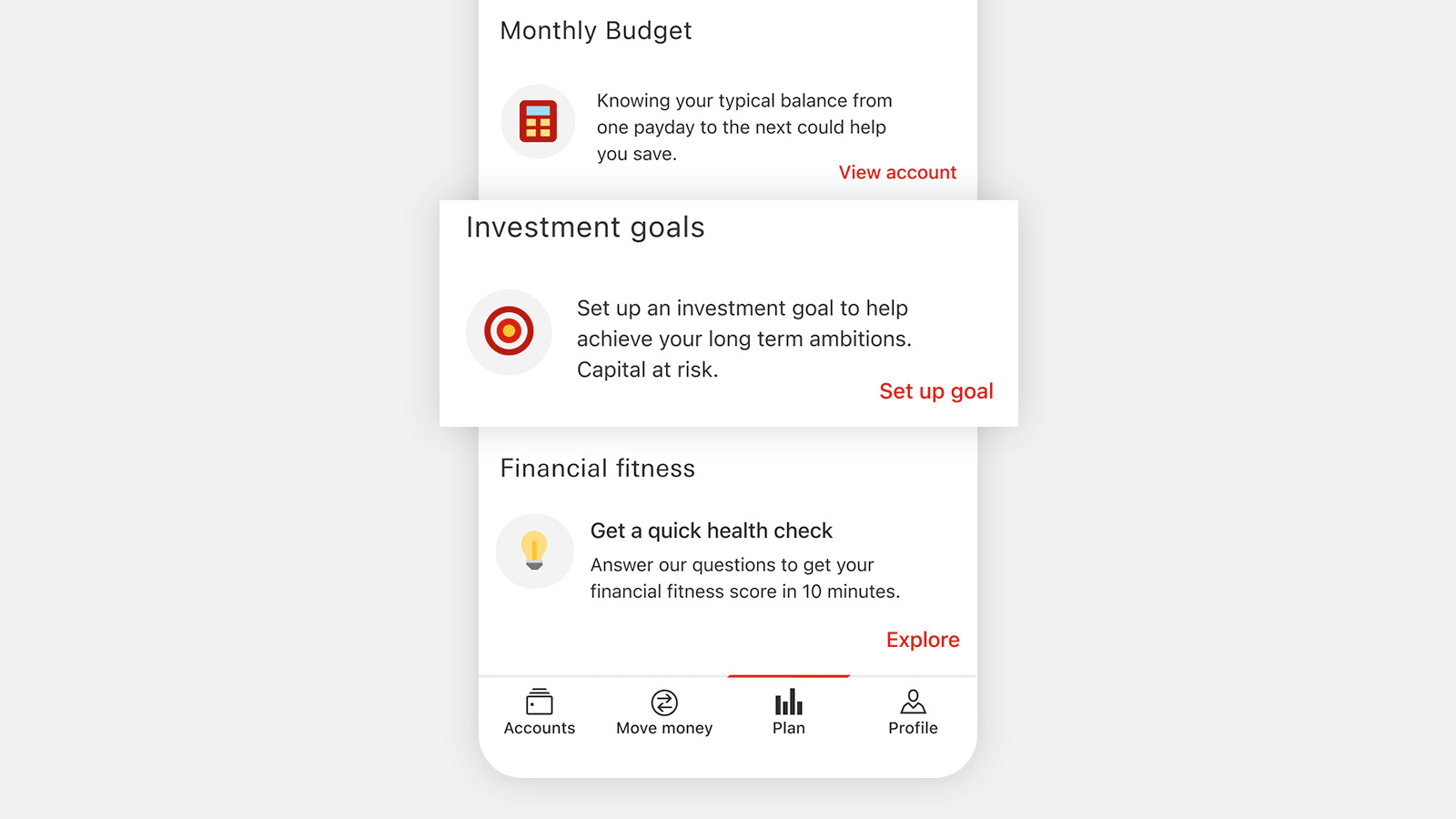 Investment goals
Discover a smart way to invest and track your long-term goals in the latest version of the app. Select the 'Plan' tab at the bottom of your home screen. Then choose 'Investment goals'. Remember, investing has its ups and downs, so you could get back less than you invest. Eligibility criteria and fees apply.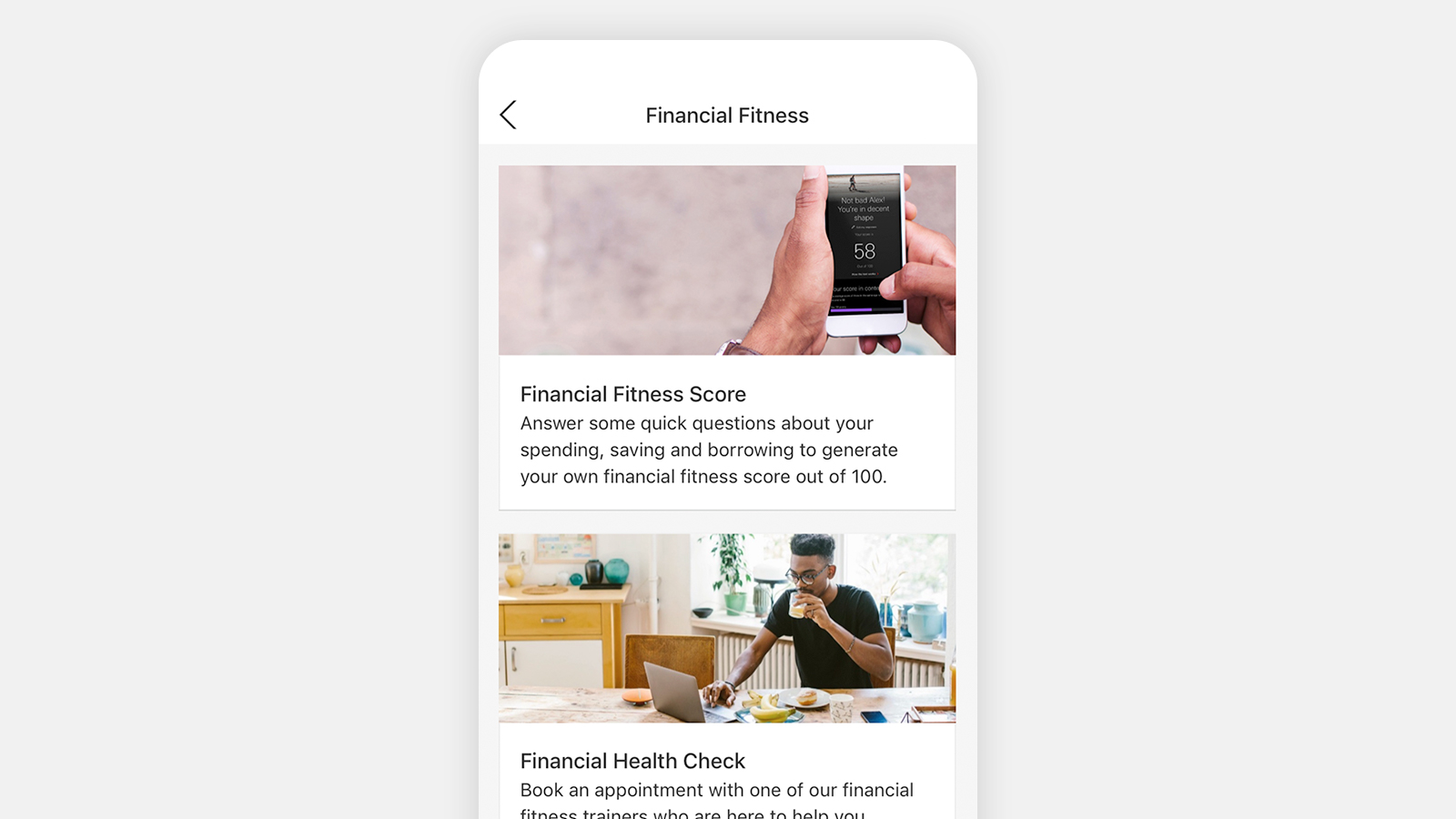 Financial fitness
Access a range of helpful tools and guides to help you achieve your goals, using the financial fitness materials in our app. This includes the ability to check your financial fitness score, book an appointment with one of our financial fitness trainers or just browse relevant articles.
Other mobile features to help you manage your money better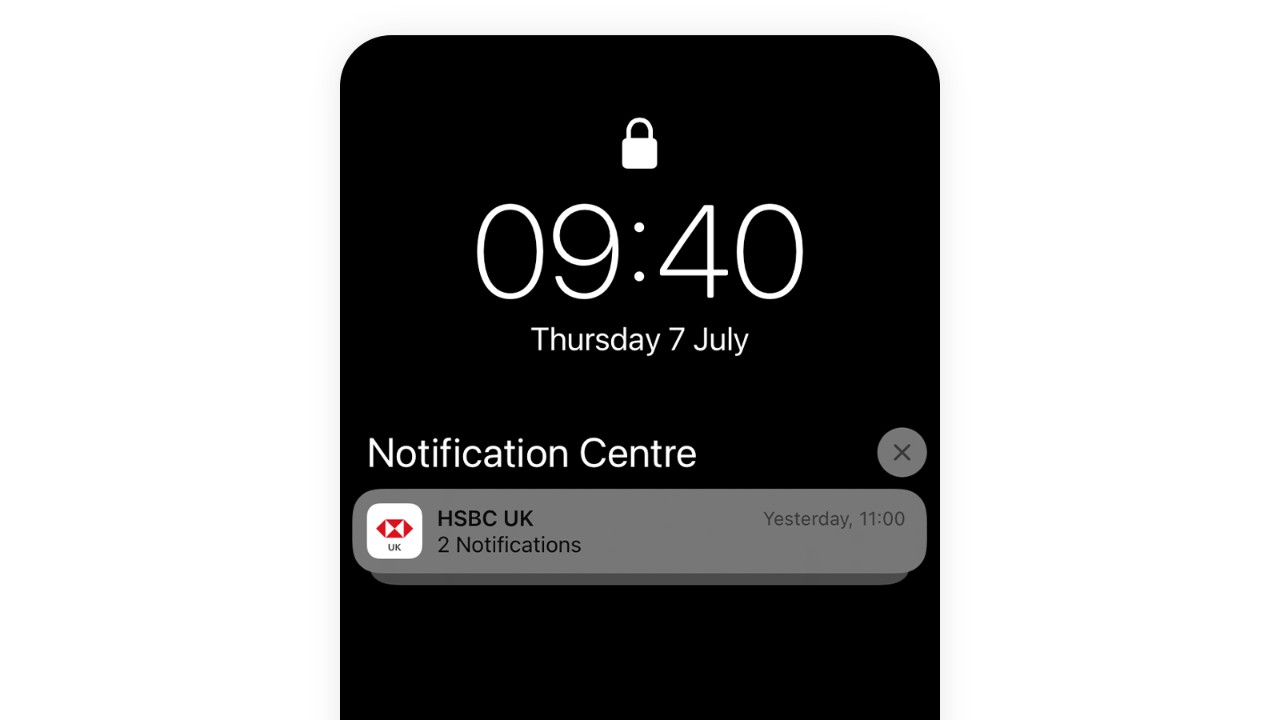 Transaction notifications
Keep track of your spending and payments, be sure you're being charged correctly and spot any suspicious activity quickly.
Log on and choose which accounts you want transaction notifications for. Go to your profile, select communication preferences, then notification preferences. You can get notifications for payments in, out or both.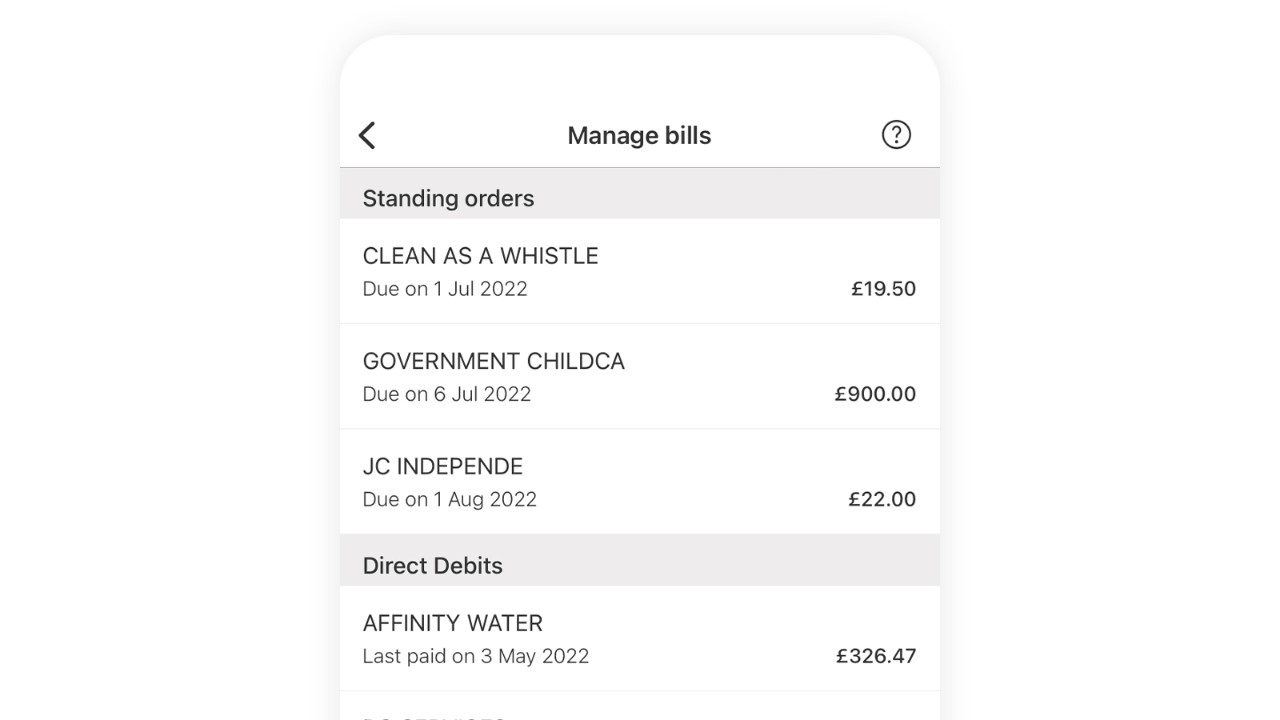 Manage bills on the go
Now you can manage your monthly payments in our app. You can view, set up and delete your standing orders, and view or delete any Direct Debits.
Just log on, select your account, then go to 'Manage bills'. From there, you can access all your standing orders, Direct Debits and subscriptions. To manage them, simply select each payment.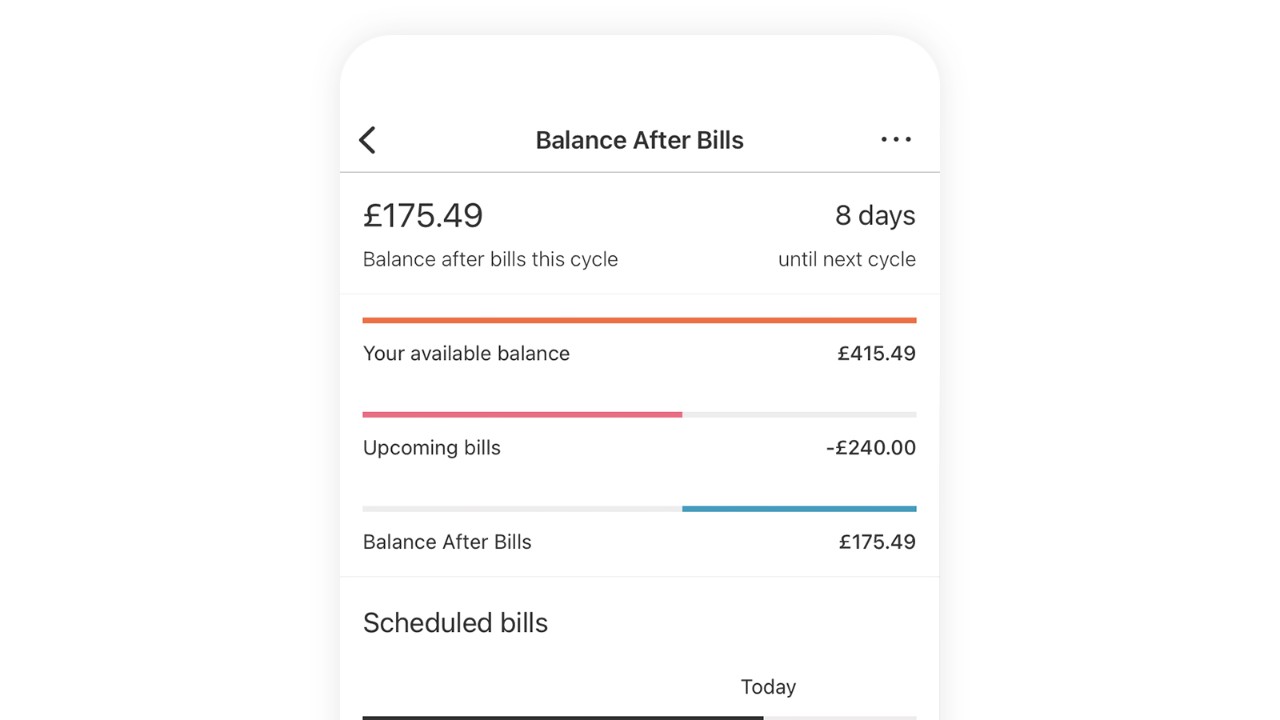 Get help budgeting from one payday to the next. With Balance After Bills, you can see how much you could have left for the month ahead, once scheduled bills (standing orders and Direct Debits) are taken into account.
Simply log on, choose the relevant current account and select 'Balance After Bills'. You can then check your balance and scheduled bills.
Frequently asked questions
How can I start using spending insights?
How is spending insights data categorised?
How can I create a monthly budget?
What happens if I reach my set monthly budget or if I go over it?
How can I turn off spending insights?
Can I edit or delete a monthly budget in the app?
What is the HSBC financial fitness score?
Download the app
The HSBC UK Mobile Banking app lets you manage your accounts easily and securely from a time and a place that suits you. Discover an ever growing range of services and features on the app to make your banking more convenient.