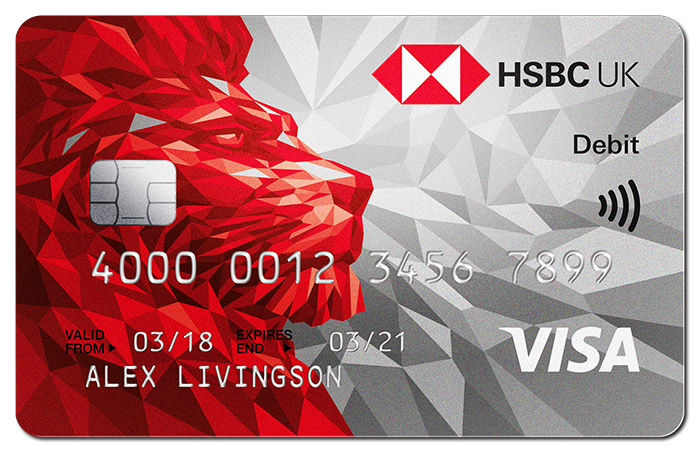 HSBC Bank Account
Simple bill payments by Direct and standing order

Cash withdrawals up to £300 per day

Available overdraft service, subject to status
Get £75 when you switch to an HSBC Bank Account using the Current Account Switch Service. Offer is open to new customers applying for the HSBC Bank Account. Eligibility criteria and T&Cs apply.

How HSBC Bank Account can help you
Overdraft service
You can arrange an overdraft on your Bank Account, subject to your credit status. Use our overdraft calculator to understand how much interest you will pay when you use your arranged overdraft. For full details of our overdraft rates and charges see our price list.

Lending options to suit you
Enjoy the freedom to do more with an HSBC Credit Card or Personal Loan, subject to status.
Stress free switching
The Current Account Switch Service is simple, stress-free and supported by our dedicated switching team.
HSBC Visa Debit card
Visa offers
Contactless functionality
Available to use in 160 countries3
Everyday banking
Choose how you want to bank either by online, mobile or telephone banking4. You can check your balance, pay bills and send money to family and friends.
Mobile and Online Banking
For many people Mobile and Online banking is key to deciding who to bank with. At HSBC we have plenty of functionality and the highest level of security, you can access and manage where ever and when ever you need to. Don't just take our word for it, check Mobile Banking out.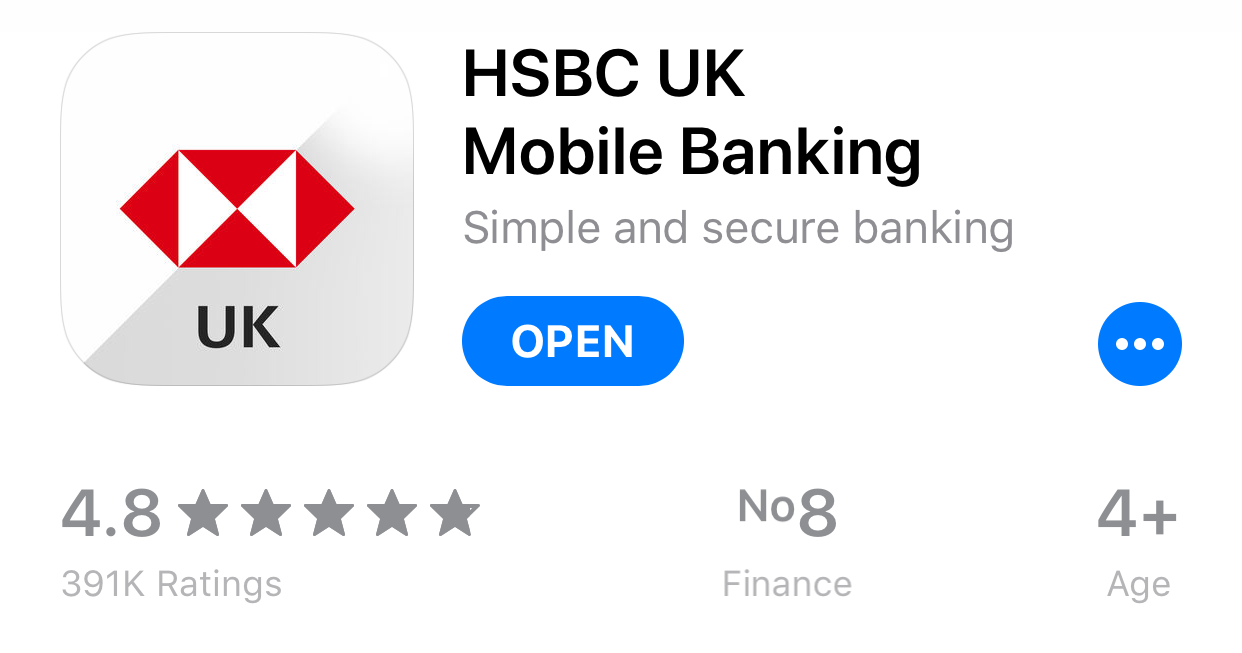 1For HSBC UK customers only with Online Banking & iPhone, iOS 10 or above.

2Apple and iPhone are trademarks of Apple Inc. registered in the US and other countries.
3 Using your Debit Card outside the UK: The exchange rate that applies to any debit card payments in a foreign currency (including cash withdrawals) is the Visa scheme exchange rate used by VISA on the day the conversion is made plus a Non-sterling transaction fee, which is currently 2.75% of the transaction amount (and for cash withdrawals a Cash Fee of 2% of the cash withdrawal (minimum: £1.75, maximum: £5)). We will make the conversion and deduct the payment from your account once we receive details of the payment from VISA, at the latest the next working day. Details of the current Visa scheme exchange rates are available at www.visaeurope.com.

4Our telephone, online and mobile banking services are open 24 hours a day subject to scheduled maintenance periods. During busy periods calls may be transferred outside the UK. Textphone is not available in the Channel Islands and Isle of Man. To help us continually improve our service, and in the interests of security, we may monitor and/or record your calls with us.
5Offer available to all HSBC UK current account customers – one British Cycling Fan Membership per customer worth £24 with ability to upgrade to other membership options at additional cost . To redeem the offer, membership must be activated by 31 December 2019. T&Cs Apply. Find Out More.
Apply for HSBC Bank Account
Are you eligible?
Expanded press enter to collapse
Collapsed press enter to expand
New to HSBC?
It only takes a few minutes to apply online for a sole or joint Bank Account.

EU residents living outside the UK must apply in branch and all parties will need to be present.
Existing customers
HSBC Current Account customers can book an appointment to apply in branch by calling 03457 404 404.
From outside the UK +44 1226 261 010.
You'll need to bring identification and proof of your address.