When your life becomes about more than just you
From helping you manage the unexpected surprises life can throw your way to nurturing the prosperity of your family and planning for the future, HSBC Premier is designed to help you thrive. Eligibility criteria apply.
Travel insurance is designed to cover for unforeseen events. Because of rolling, global media coverage, from 17 March coronavirus is now a known event. This means you will not be covered for any claim relating to the current global crisis COVID 19. For further information you should refer to your policy wording (specifically page 18 clause 13).
Please read our Frequently Asked Questions on how the coronavirus outbreak might affect your Travel Insurance.
Discover HSBC Premier's range of exclusive services and support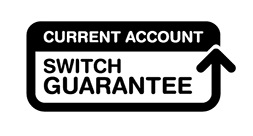 HSBC Premier is available to you, if you pay your annual income into your HSBC Premier Bank Account and meet one of the following eligibility criteria:

1. Income and Product
Have an individual annual income of at least £75,000 and one of the following with HSBC UK: a mortgage, an investment, life insurance or a protection product.
2. Savings or Investments
Have savings or investments of at least £50,000 with HSBC UK, within 6 months of opening your account.

3. International Premier
Hold and qualify for HSBC Premier in another country.

Apply for an HSBC Premier Bank Account
If you meet the eligibility criteria above and are ready to enjoy the benefits of becoming an HSBC Premier customer, take the next step:
Apply online
Non-HSBC customers can apply for a sole HSBC Premier Bank Account Online by clicking below or in branch or by phone.

If you want to apply for a joint account, this can only be done in branch or by phone

Already a customer?
If you're already an HSBC customer, you can apply in one of our branches.
Most of our UK branches are open following COVID19, but our opening hours have changed. Please check the branch finder for the opening hours of your local branch. These may change at any time.
If you're a Premier customer in another country or region, please speak to your Premier Manager or your local branch to apply for an account.
Apply in branch or by phone