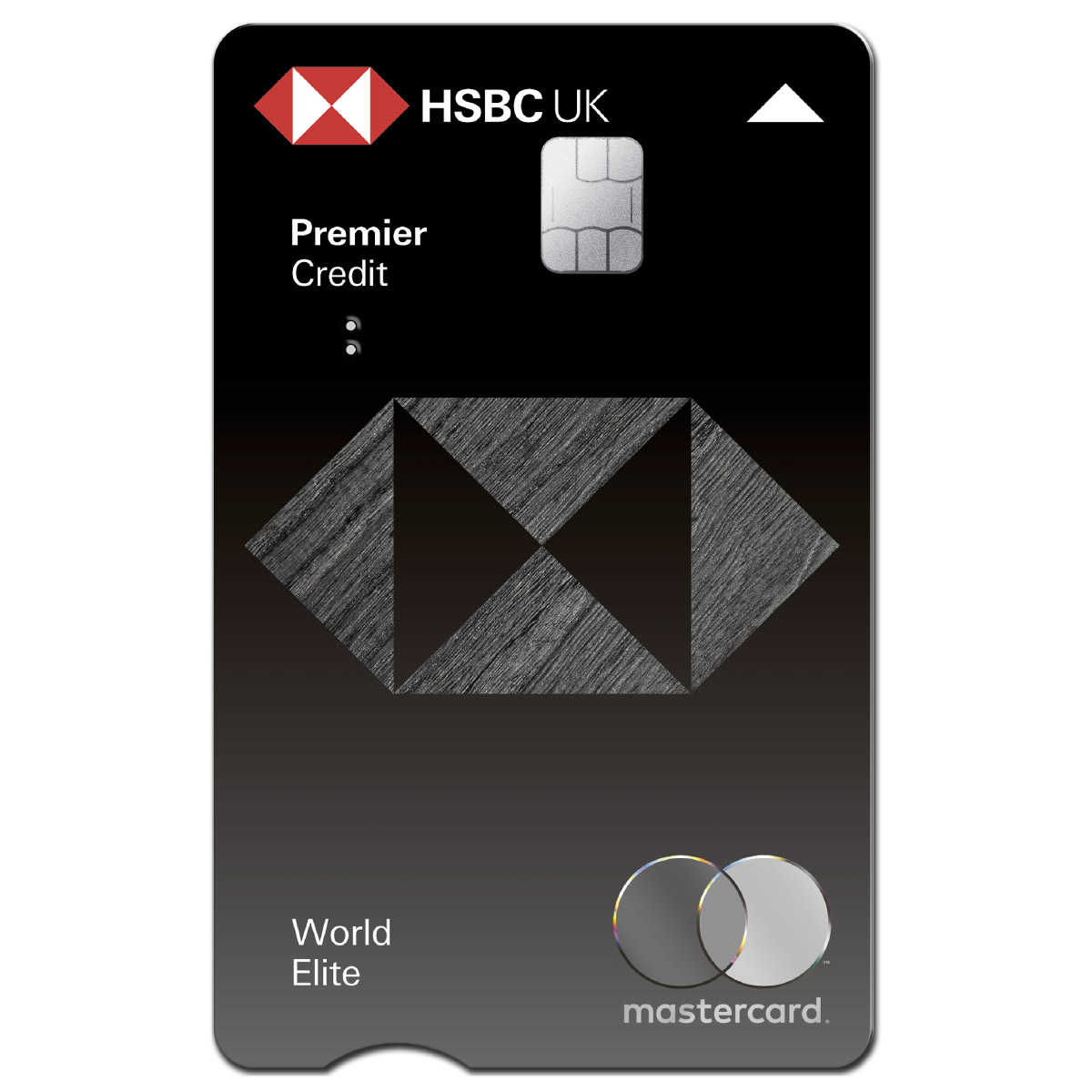 Premier World Elite™ Mastercard®
Whether you're a frequent flyer or just planning a dream holiday, a credit card that's been designed with travelling in mind could be right for you. This card is available exclusively for existing HSBC Premier customers and HSBC Jade customers.
Credit is subject to status, affordability and applicable terms and conditions.
Representative example
59.3% APR (variable)
Representative APR
18.9% p.a. (variable)
Purchase rate
Based on assumed representative credit limit of:
£1,200
With an annual fee of:
£195
Rewards
Welcome points boost

Receive 40,000 reward points when you spend £2,000 on your card in the first 90 days of card membership.

Anniversary points boost

Spend £12,000 or more on your card within your first 12 months of membership to receive a further 40,000 reward points at the anniversary of card membership.

HSBC Premier Rewards Programme

For every £1 of eligible spend1on your credit card: you'll earn 2 HSBC Premier Reward points if it's in Sterling currency2, or 4 HSBC Premier Reward points if it's in non-Sterling currency. A spend of just over £7,000 for example converted into reward points could see you receive a Laithwaites Premier 6 wine selection. Redeem your points for shopping vouchers. Terms & Conditions apply (PDF, 1MB).

HSBC Premier Rewards for Miles

Every 2 points are worth the equivalent of 1 frequent flyer mile. A spend of just £9,000 for example converted into Frequent Flyer miles could be enough to fly to Paris.

HSBC Premier Privileges

A unique collection of special discounts and experiences exclusively for our Premier credit card customers.

Mastercard® Priceless® Cities

Access thousands of experiences at over 45 destinations worldwide with Mastercard.

Exclusive offers

Access worldwide offers and discounts on everything from savings on clothing to exciting days out. We're constantly updating our offers, so they may vary as new ones come in. Discover HSBC home&Away.
Travel
Additional cardholders

For an annual fee of £60, you can get an additional credit card for up to 3 members of your family or friends to your card account. They'll earn points and enjoy unlimited airport lounge access, too. Please note that if you are a Jade customer, the £60 annual fee for any additional cardholder will be refunded.

24-hour worldwide assistance

Receive round-the-clock support and an emergency cash advance if your card is lost or stolen.
Find out how to convert your points for airmiles
How to redeem your points
Apply for a Premier World Elite Credit Card™
Please ensure you read the important information in the 'Things you should know' section before applying.

Registered for online banking?
If you are already registered for online banking you can apply online now.

Apply in the mobile app
If you're registered for mobile banking and have downloaded the app you can apply within the app in just a few clicks.

Not registered yet?
You need to be registered for Online Banking to apply.
Apply by phone or in branch
What you can expect when you transfer to the HSBC Premier World Elite™ Mastercard®
1 Eligible spend excludes cash advances, fees, balance transfers, cheques, refunds, interest or any other charge.

2 Sterling currency includes transactions made in the UK, Jersey, Guernsey and Isle of Man, as well as transactions overseas where you choose to pay in Sterling rather than local currency.