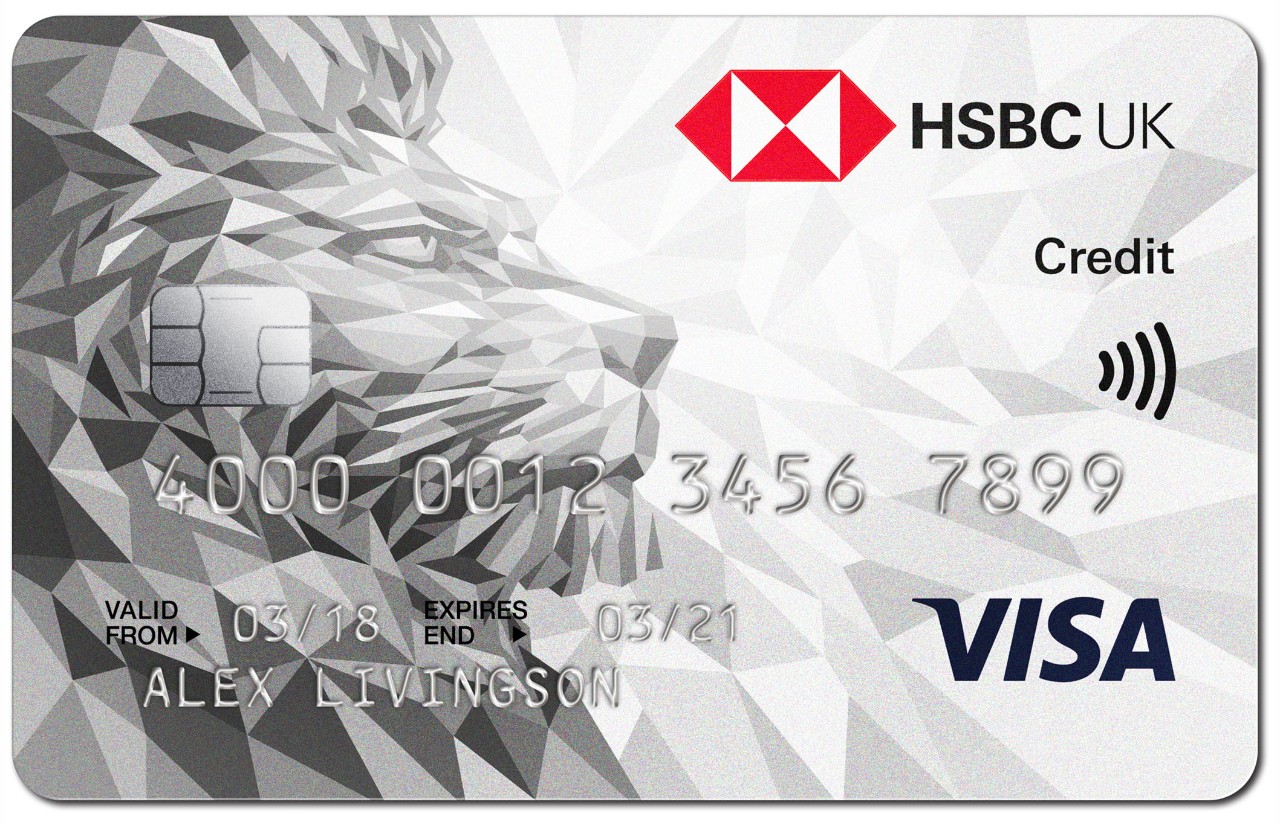 Classic Credit Card
Whether you need to build or improve your credit rating, the Classic Credit Card could be right for you.
Credit is subject to status, affordability and applicable terms and conditions.
Based on an assumed credit limit of
£1,000

Card details
Up to £1,000 credit available

Build or improve your credit rating

This card could help you build or

improve your credit score

over time, if managed well. Your credit score could be harmed if you don't make payments on time and stay within your credit limit.
Rewards
Enjoy global discounts

Earn cashback from your favourite shopping brands with

Visa Offers

. Plus get instant discounts from well-known brands around the world with our

home&Away

rewards programme.
Using your card
Make contactless transactions

Manage your card online

Online banking is a convenient way to manage your card. It lets you check your credit card balance, make payments and stay in control.

Get an additional card

As long as they're over 18, you can add your partner or a family member to your account.

Bank anywhere with the HSBC Mobile Banking App

Make payments to existing beneficiaries and manage your personal accounts easily and securely with the HSBC Mobile Banking App.

Use your card abroad

You can use your HSBC Credit Card at any retailer or cash machine that displays the logo on your card. Fees apply and non-HSBC cash machines may also charge a fee.

Enjoy 24/7 worldwide assistance

Receive round-the-clock support and an emergency cash advance if your card is lost or stolen.
Apply for a Classic Credit Card
Please ensure you read the important information in the 'Things you should know' section before applying.

Services in our branches are currently limited because of the coronavirus outbreak. Unfortunately we are unable to offer new products or set up appointments at the moment.
We're also receiving far more calls than usual, so our wait times are longer. Please only call us if it's urgent, so we can help those most in need.

Are you eligible?
Expanded press enter to collapse
Collapsed press enter to expand
Registered for online banking?
If you're already registered for Online Banking, you can apply online now.
View your pre-filled application form, submit in just one click, and receive an instant decision.
Apply in the mobile app
If you're registered for mobile banking and have downloaded the app you can apply within the app in just a few clicks.

Not registered yet?
You need to be registered for online banking to apply.

Apply in branch
Expanded press enter to collapse
Collapsed press enter to expand
You might also be interested in