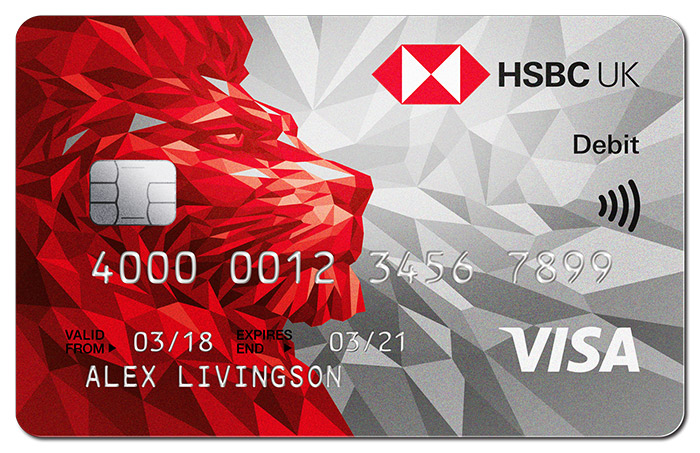 Current Accounts
HSBC Basic Bank Account
Our Basic Bank Account is designed only for customers who don't qualify for our other accounts (for example because they are bankrupt, in financial difficulty or have a poor credit history).
Learn about our Bank Account before applying, it may be more suitable and has some great benefits.
Banking your way with 24/7 internet, telephone and mobile banking

Withdraw up to £300 a day but no cheque book
Please note you will not have access to any lending facility, including overdraft, credit card, personal loan or mortgage. You will also not have access to certain savings accounts such as Regular Saver, Fixed Rate Saver or Online Bonus Saver.
Switch your current account in a simple, reliable and stress-free way in only 7 working days.


Apply for an HSBC Basic Bank Account today
Cash withdrawals
With this account you will be given a Visa Debit Card which you can use to withdraw cash from any ATM in the UK1 - up to £300 a day. Get up to £100 cashback at outlets nationwide when you pay with your Debit Card.
You can also use your Debit Card for cash withdrawals in a foreign currency outside the UK and pay for goods and services wherever you see the VISA logo. A non-Sterling transaction fee of 2.75% of the exchange rate will apply on conversion, plus an ATM transaction fee - currently 2% (minimum £1.75, maximum £5.00)2. Before you travel, please tell us you will be using your cards outside the UK using online banking and ensure we hold your up to date contact details, including a mobile telephone number if available.
To keep things simple, this account does not offer a cheque book, overdraft or other credit facilities.

Everyday banking
Choose to bank your way through online, mobile or telephone banking channels. You can check your balance, pay bills and send money to family and friends.
Easy banking
Make it easy to manage your money by setting up Direct Debits or standing orders so your bills are paid automatically. Plus you can send money to friends and family, either online or over the phone.

1 Cash machines: Some cash machine owners in the UK may charge you for withdrawals. This will be shown on screen with an option to cancel the withdrawal if you want.
2 Using your Debit Card outside the UK: The exchange rate that applies to any debit card payments in a foreign currency (including cash withdrawals) is the Visa scheme exchange rate used by VISA on the day the conversion is made plus a Non-sterling transaction fee, which is currently 2.75% of the transaction amount (and for cash withdrawals a Cash Fee of 2% of the cash withdrawal (minimum: £1.75, maximum: £5)). We will make the conversion and deduct the payment from your account once we receive details of the payment from VISA, at the latest the next working day. Details of the current Visa scheme exchange rates are available at www.visaeurope.com.
Our telephone, online and mobile banking services are open 24 hours a day subject to scheduled maintenance periods. During busy periods calls may be transferred outside the UK. Textphone is not available in the Channel Islands and Isle of Man. To help us continually improve our service, and in the interests of security, we may monitor and/or record your calls with us.
Apply for HSBC Basic Bank Account
Are you eligible?
Expanded press enter to collapse
Collapsed press enter to expand
Apply online
Before applying for a Basic Bank Account, we first need to see if you are eligible for one of our standard range of accounts to ensure we open the account best suited for your needs. Our standard range includes the HSBC Bank Account (£500 per month turnover required) and, if you have income over £25,900 a year, the HSBC Advance Bank Account.
The "Apply now" button below will start an application for the HSBC Bank Account. If you apply but do not qualify and are eligible for a Basic Bank Account we will automatically offer that to you.
We understand some customers have difficulty accessing financial services or may be in a vulnerable position where access to an overdraft is not suitable. If you feel this applies to you, please consider contacting us on 03457 404 404 or arranging an appointment with us in branch to discuss your situation in more detail. Alternatively, you can apply for the Basic Bank Account by clicking here ↓
Expanded press enter to collapse
Collapsed press enter to expand
Apply in branch
Expanded press enter to collapse
Collapsed press enter to expand