Everything you need to know to manage your HSBC overdraft
If you already have an HSBC overdraft, and are struggling to pay it off, there's a range of steps you can take to manage your finances. From calculating what your overdraft will cost, to financial fitness tips, find out how to manage your money with us.
Tools to help manage your finances
Manage your existing overdraft
You can ask to increase, decrease or remove your arranged overdraft in our app or by logging on to online banking.
Using the HSBC UK Mobile Banking app all you have to do is:
Log on to the app.
Choose the relevant account that you'd like to manage your overdraft for.
Select 'View more' in the menu and select 'Manage arranged overdraft'.
Prefer to manage your overdraft by phone or in branch?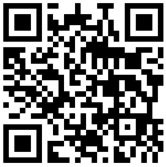 Download the app
Scan the QR code or select 'Get the app' and you'll go straight to the app in your app store.
Frequently asked questions
What should I do if I'm struggling to pay off my overdraft?
What's the best way to reduce repeated use of my overdraft?
Are there any ways to help me manage my finances?
What's the difference between an arranged and an unarranged overdraft?
What interest rate will I pay on an overdraft?
You might also be interested in
Prepare for life's unexpected costs with an arranged overdraft.
An overdraft can be a useful way of borrowing money in the short term to cover unexpected costs.
We've introduced temporary support measures to help customers pay less for their arranged overdraft borrowing on our Bank Account, Advance Account, Current Account and Bank Account Pay Monthly.