Make banking across borders easier with our products and services for Non-Resident Indians.
If you've moved to the UK from India to live or work, HSBC India's Non-Resident Indian service makes banking across borders easier. As a global bank, we're well placed to support your international banking needs. Whether you're supporting loved ones or keeping savings in India, an HSBC India account can help you manage your financial commitments back home.
Enjoy exchange rate certainty when transferring from GBP to INR

Have peace of mind knowing that your transaction is safe and secure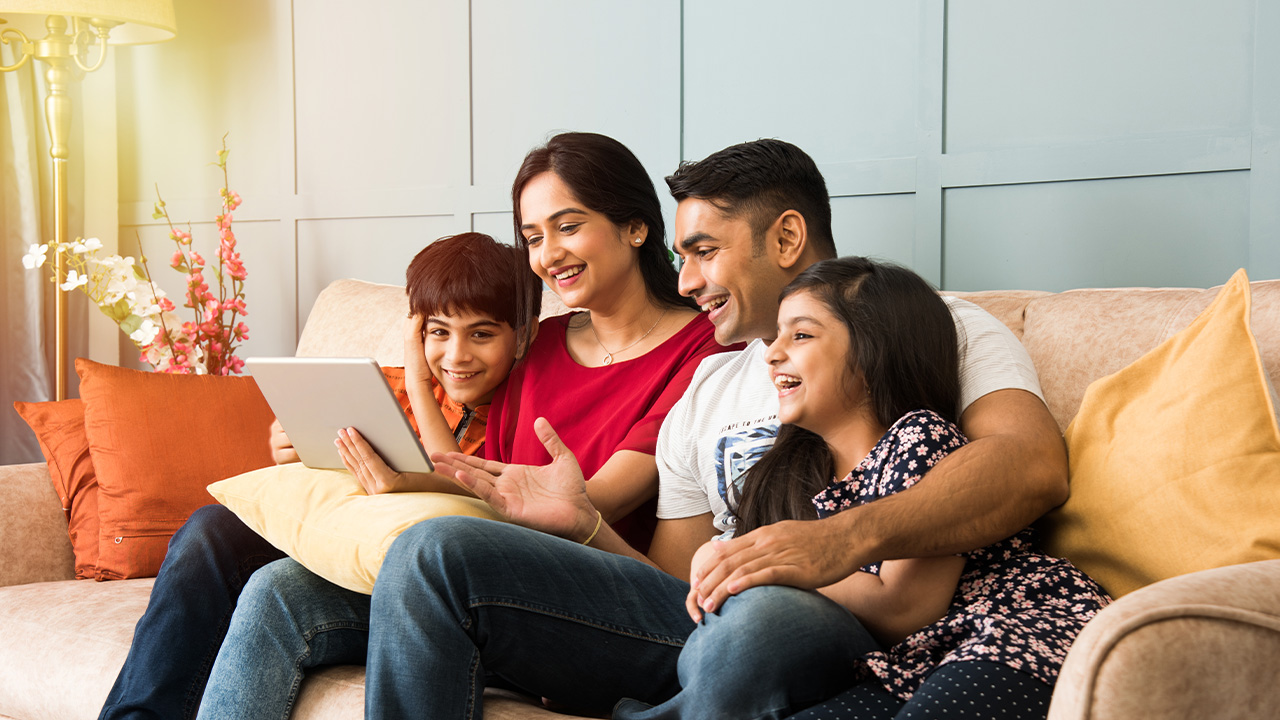 We're giving our Global Money Account customers our best Indian rupee exchange rates to celebrate Diwali
Apply for a Global Money Account and get exclusive Indian rupee rates between 1 and 30 November inclusive. Eligibility criteria apply.
You can apply for an HSBC Global Money Account if you have an HSBC UK current account (excluding Basic Bank Account, Amanah, Appointee and MyAccount) and use the HSBC Mobile Banking app. Send Indian Rupees (INR) between 1 November to 30 November 2023 (inclusive) from your GBP HSBC Current Account or Global Money Account and get a discount. This offer is also applicable to Global Transfers and International Payments from your current account. £5 fee for International Payments. There are no HSBC charges for payments made via Global Transfers or a Global Money Account.
Discover HSBC India NRI accounts
As a Non-Resident Indian, HSBC India can help you open a fixed deposit or savings account, designed to make managing your money in India simple while you're in the UK.
Savings accounts
With a savings account, you can:
manage your savings in India stress-free from anywhere in the world
deposit income you get from rent, dividends or a pension in HSBC India
To apply, you'll need to maintain an Average Quarterly Balance (AQB), which will vary depending on your circumstances. Our International Banking Centre colleagues will let you know how much you'll need before you apply.
Fixed term deposit accounts
With a fixed term deposit account, you can:
enjoy peace of mind with a fixed interest rate
earn interest on your balance
choose a flexible term
Eligibility criteria applies. Our International Banking Centre colleagues will let you know the full criteria before you apply.
| | |
| --- | --- |
| Things to know before you apply | |
The products and services are offered by HSBC India and the information above has been approved by HSBC UK Bank plc for HSBC India. These products and services are not regulated by the Financial Conduct Authority in the UK and as such the protections afforded by the UK regulatory system, including the Financial Services Compensation Scheme (FSCS), will not apply.
As part of processing your request, any information you provide in the form will be shared with HSBC India. For more information, read the full data privacy policy for HSBC India.
Ready to open an HSBC India NRI account?
To apply for a sole, joint or minor account you must be 18 years old or over, and have proof of Indian Origin such as one of the following:
you're a person of Indian Origin (PIO), or
you have an Overseas Citizenship of India (OCI), or
you have an Indian passport with a valid visa, work permit or residency card
Frequently Asked Questions
As an NRI, which accounts can I open in India?
How does sending money to a Non-Resident account help?
Who can I contact if I need support with my existing HSBC India NRI account?
What other ways can I apply for an HSBC India NRI account?
You might also be interested in
HSBC Premier
Our premium bank account with no monthly fee provides access to a range of specialists, benefits and services for Premier customers. Financial and other eligibility criteria apply.