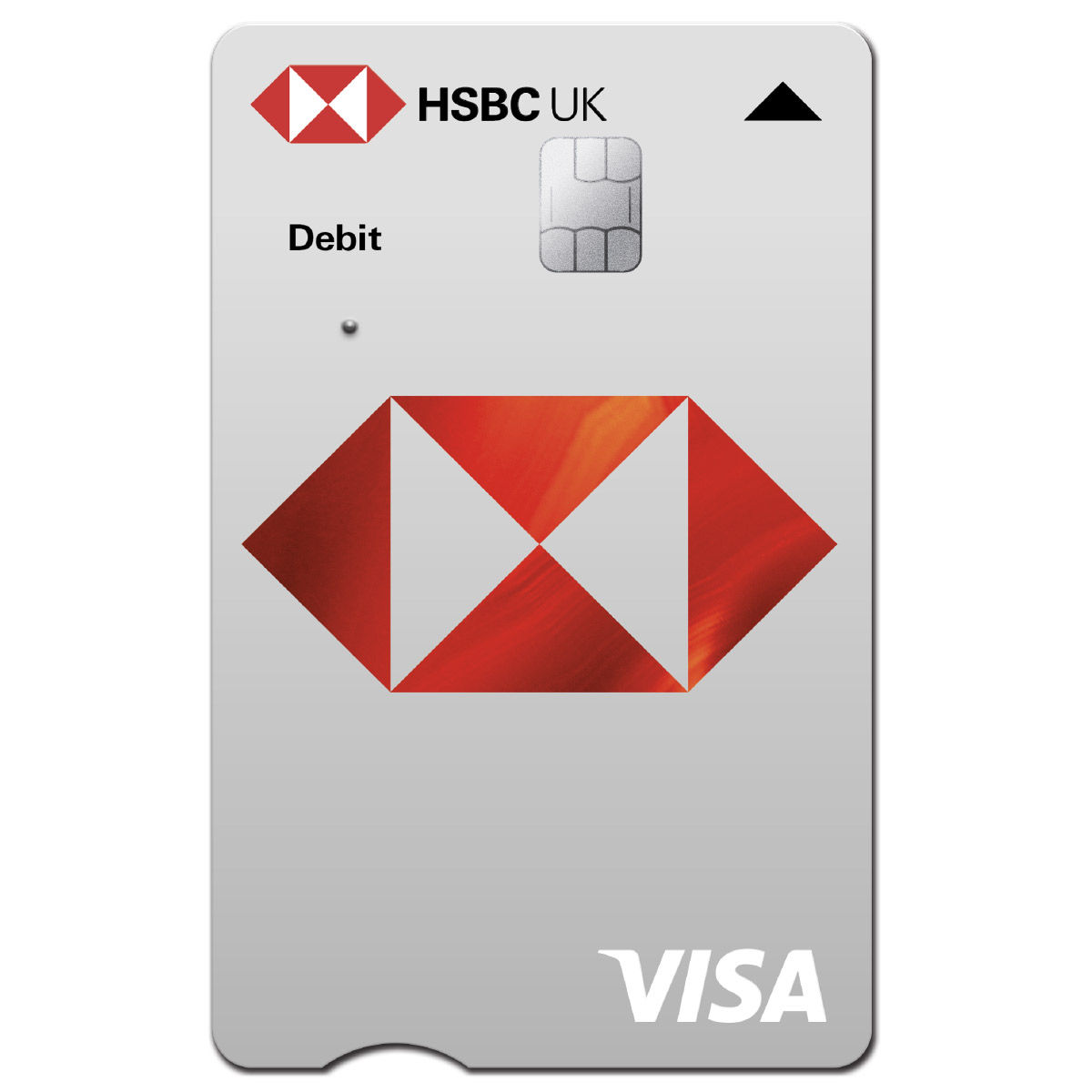 Current Accounts
HSBC Bank Account Pay Monthly
A bundle of banking services to help you keep an eye on your money.
Relax with a £50 buffer for short-term emergency borrowing

Enjoy a VISA debit card with contactless feature, subject to status
Switch your current account in a simple, reliable and stress-free way in only 7 working days.


Apply for an HSBC Bank Account Pay Monthly today:
How HSBC Bank Account Pay Monthly can help you
Overdraft service
An overdraft lets you borrow money on your current account. An arranged overdraft is where we agree an overdraft limit with you. This can help in months when you have extra expenses.
An unarranged overdraft is when you make a payment that takes your account over your arranged limit or overdrawn when you don't have an arranged overdraft in place.
We'll always consider an unarranged request and make the payment if we can. Unarranged overdrafts may result in declined transactions. An unarranged overdraft lasting more than 30 days could have a negative impact on your credit rating.
Overdrafts are not suitable for long-term borrowing and usually result in interest.
If you take an arranged overdraft, you can later ask us to increase, reduce or remove your limit at any time online, by phone or in a branch.
If you end your overdraft you'll have to repay any overdrawn amount and any interest owed. If you want to reduce your limit, you'll first need to make sure you bring your borrowing down within the new limit.
To find out more, visit our overdrafts page where you can find out if you're eligible and overdraft cost calculator.
With Bank Account Pay Monthly, just like many of our other bank accounts, you can ask us to approve an arranged overdraft facility.
We'll send you overdraft text alerts if you've used or are due to use an arranged or unarranged overdraft on your account. This is to help you monitor your usage and let you know what action you can take to avoid interest.
If you don't provide your mobile number or let us know when you've changed it, we won't be able to send you these text alerts.
You can opt out of the arranged or unarranged texts at any time by phone, or by going into a branch.
Opting out of alerts may mean you incur avoidable costs. If you choose to opt out of text alerts, this will apply to all personal current accounts you hold with HSBC UK.

Whether you have an arranged overdraft limit or not you'll be given a £50 'buffer' to help cover short term emergency borrowing. So you know where you stand, we won't agree to any payment requests that would take you over your arranged limit and the £50 buffer. Representative example: 0% EAR variable on the first £25, 39.9% EAR variable on anything above that, giving a representative rate of 38.9% APR variable (assumed arranged overdraft £1,200).

Regular Saver
Bank Account Pay Monthly customers can enjoy a 1.00% AER/gross fixed rate for 12 months with our Regular Saver. Interest is calculated on the daily cleared balance and paid on the anniversary of account opening. You can save from as little as £25 up to a maximum of £250 a month and a maximum of £3,000 by month 12. If you save less than £250 in any given month, you can carry over any unused subscription to the following months.

For example: if you invest £250 a month, you will save the maximum balance of £3,000 during the 12 month term. At 1.00% interest you will earn approximately £16 interest (gross).
Please note, only one Regular Saver account allowed per customer and payments must be made by standing order. Once the account is open, no withdrawals are allowed within 12 months. At the end of 12 months, the account balance will be transferred into a Flexible Saver, Preferential Flexible Saver or HSBC Savings account. If you close your account before the end of the 12 month term, you will receive interest at our Flexible Saver rate.
More on our Regular Saver or see our range of savings products.
Glossary
AER: Annual Equivalent Rate. This is a notional rate which illustrates what the Gross rate would be if interest were paid and compounded each year.

Gross: is the rate of interest if interest were paid and not compounded each year.
Apply for HSBC Bank Account Pay Monthly
Apply in branch
You can book an appointment to apply in branch. You'll need to bring identification and proof of your address with you.