Current accounts are the most common type of bank account in the UK and are designed for everyday use. See how they work and what different types are available, so you can find one to suit you.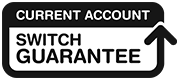 What is a current account?
A current account enables you to manage your day-to-day spending and income. It's a bank account you can use to:

pay household bills
set up Direct Debits or standing orders to make regular payments
receive money such as your salary, pension or benefits payments
withdraw cash from cash machines
pay for goods and services with a debit card
Current accounts sometimes include an arranged overdraft facility that you can use to borrow a small amount in the short term if you go overdrawn. Keep in mind that overdrafts can carry fees and charge interest, so it's important to look at this before opening an account.

You can manage most currents account online or through secure mobile apps. You may also be able to set up text alerts to warn you if your balance drops below a certain level.

Explore more: Banking terms you need to know
Different types of current account
Choosing the right account depends on your circumstances and the features you want. These are the most common types of account.
Standard current account
A standard current account comes with a debit card and may also include an arranged overdraft option and chequebook.

They shouldn't have any monthly account maintenance fees and interest rates tend to be low.
Basic current account
These accounts usually offer the same basic services you get with a standard account, but without a chequebook or arranged overdraft facility. There may be restrictions on how much you can withdraw from cash machines in a single day.
Some banks offer these to help people with poor credit ratings, or in special circumstances when customers aren't able to provide the accepted forms of ID and proof of address.
Packaged current account
For a monthly fee, you may be able to benefit from a range of added extras that don't come with a standard current account. These sometimes include:
breakdown cover
mobile insurance cover
retail discounts
interest-free arranged overdraft facility.

Fees typically range from £2 to £20 a month. So before opening one of these accounts it's worth working out whether they will be cost-effective for you. For instance, if the account comes with free travel insurance and breakdown cover, but you don't drive or go away much, it may not be worth your while.
Student bank account
Student bank accounts are designed to help those at university manage their finances and access arranged overdrafts, which are usually interest-free.
Some accounts also offer perks such as free railcards, vouchers and retail discounts. Don't be too swayed by the freebies though – it's more important the account is financially right for you.

Once you finish your education, your student account should automatically transfer to a graduate account.
How do you switch bank accounts?
The Current Account Switch Service has a switch guarantee of 7 working days. This means your new bank must arrange for all your existing incoming and outgoing payments to be transferred to your new account within 7 working days.
None of your regular payments will be affected because of a switch. And if required, any payments sent to your old account by mistake will be redirected to your new one.

Explore more: How to switch current account