Smarter way to manage your money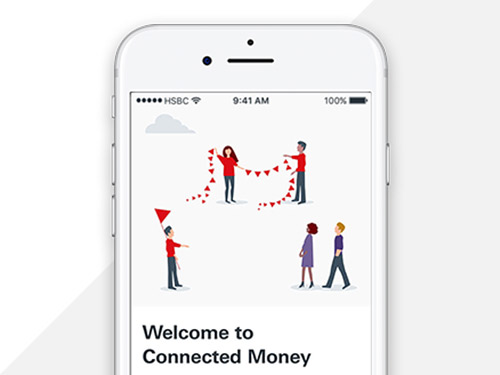 Benefits of Connected Money app
Joined-Up banking - See your accounts from different banks together in one place

Discover - see what you're spending your money on by category and discover where your money really goes with our spend analysis feature

Balance after bills - find out how much you could have left in your HSBC current account until payday, once your regular bills have been taken into account
These are just a few of the features in the app. To see a full list of all the features and to look ahead at what we're working on, visit our features page.
The Android version of the app is currently being tested with a pilot group of customers.
The Connected Money app is subject to terms and conditions which you'll be asked to read and accept when signing up.
Security? You can bank on it
As always, your security is our top priority. With Connected Money you can expect the same high level of security you already experience with HSBC.
Apple and iPhone are trademarks of Apple Inc. registered in the U.S and other countries.